Events and Festivals in Perthshire
Step into Perth, Perthshire and Kinross-shire this Christmas, and discover big events, a great choice of quality, independent shops and a whole area brimming with festive joy!
Perth's famous Christmas Lights Party, a highlight in Scotland's festive calendar, returns on Saturday 2nd December, and is followed by three weekends full of fun including St Andrew's Day Celebrations, Cakefest, Nativity Lantern Parade, Santa Run and much more.
Cultural Event Venues in Perthshire
The following venues offer a year round selection of events, shows, and days and nights out. You can find out more on our Cultural Event Venues In Perthshire page.
Accommodation Ideas in Perthshire
If you're travelling from further afield, why not make a short break or holiday of it and book into one of our fantastic hotels, guest houses or glamping pods!
Check out more ideas for a fantastic Perthshire break here:
- Quirky Accommodation in Perthshire >
- Spa Breaks and Hot Tub Hideaways >
- City Centre Restaurants >
- Think Big Perthshire Activities >
Keep an eye on our Facebook page for full updates on all of the events and festivals listed below, and the new ones yet to come.
---
Perth Farmers' Market
2nd and 16th December | South Inch Car Park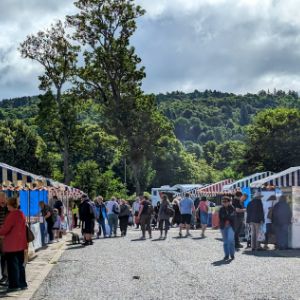 The first farmers' market of its kind in Scotland, thanks to the tenacity of local farmer, Jim Fairlie, Perth is an award-winning market that regularly hosts around 50 stalls of fine Scottish produce. From freshly baked bread, homebaking, gin and organic vegetables, you will find top quality food and drink a-plenty.
Perth Farmers' Market run two events in December, both of which are brimming with delicious local produce, artisan crafts and plenty of festive food and drink inspiration. Many producers will take christmas orders in advance for collection:
2nd December
16th December
---
The Yard Market
Sundays in November & December | Radisson Blu Perth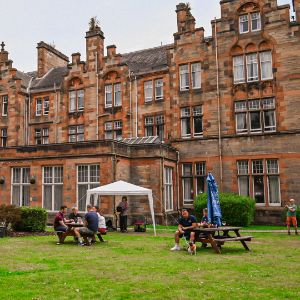 Browse 35 thoughtfully brought-together stalls featuring makers, creatives and artists from across Perth and beyond.
If you're looking for jewellery, art, or one-off creaations, this is the place for special Christmas gifts.
There's also a regular guest hot food truck, a garden bar, outdoor seating and live music. As ever, it's all dog friendly! Entry is £2 for adults and kids under 16 go free.
26th November
3rd December
10th December
17th December
---
Sunshine On Leith
17th November - 23rd December | Pitlochry Festival Theatre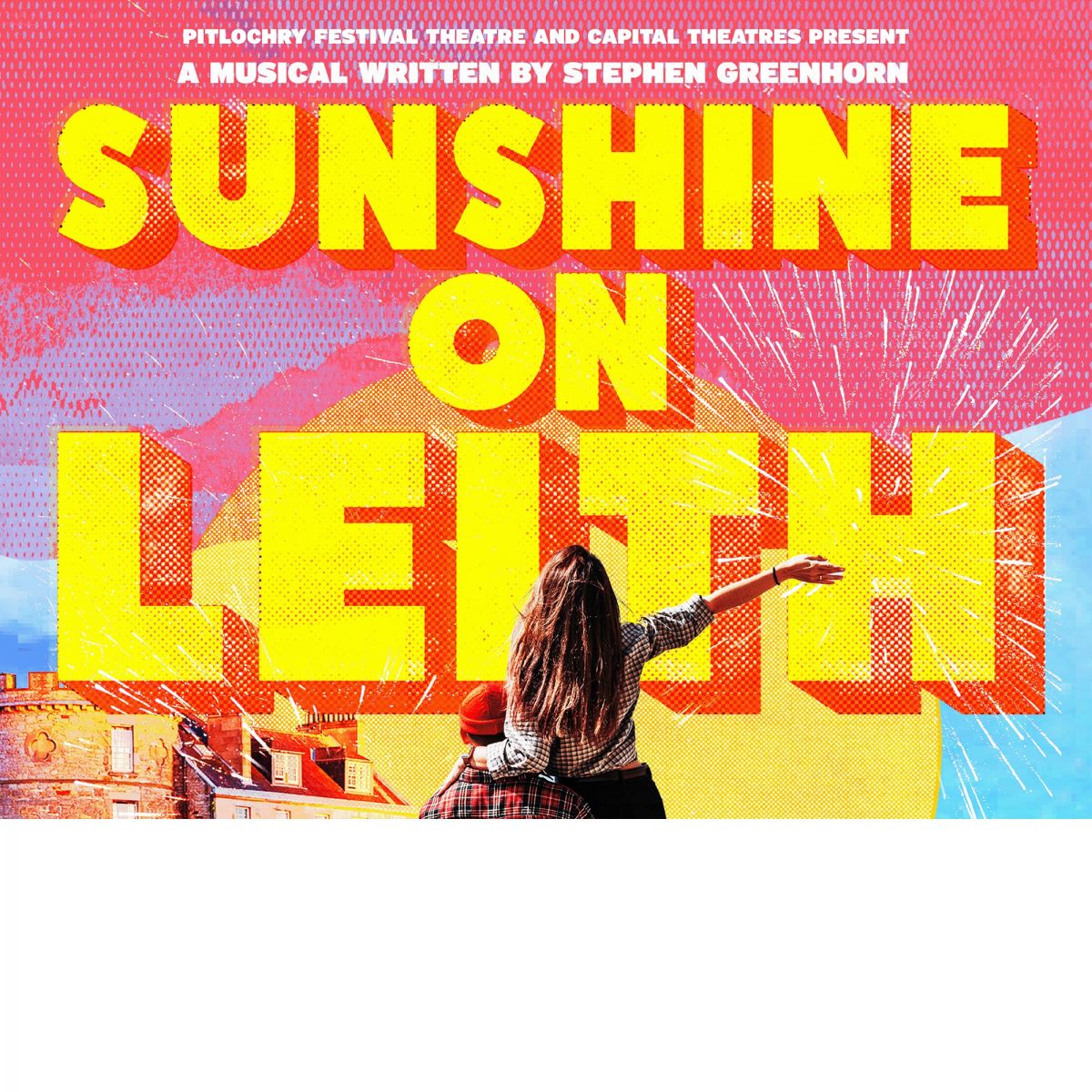 For a proper Scottish start to your Christmas season, take a trip to Pitlochry Festival Theatre to tap your toe along to the fantastic songs from world-renowned Scottish band The Proclaimers in the inspiring production of Sunshine on Leith.
This funny and moving play features two Edinburgh natives who return to their hometown after serving in war-torn countries overseas, to discover what 'home' really means. This feel-good story will pull at the heartstrings, sing to the soul and delight the whole family.
Running from 17th November to 23rd December, book your festive tickets today.
---
Perth Theatre's Pantomime - Aladdin
1st - 31st December | Perth Theatre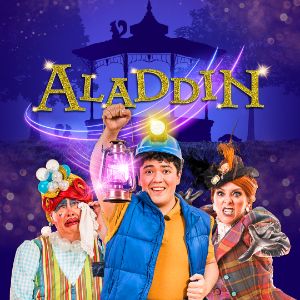 Your wish is our command! Aladdin is flying to Perth Theatre for the 2023 festive season!
Aladdin and Hank E's mammy Margarita McTwankie is getting in a lather trying to keep her mobile laundry business from folding after Abigail McKrankie, The Countess of Killiekrankie, hung them all out to dry. And, if McKrankie has her evil way, she'll involve Aladdin in her 'get rich quick' plans to find the cave of pleasures, treasures and immeasurable measures.
Join Aladdin and his family as they get in a spin trying to keep the laundry above water under very trying circumstances and meet some others along the way.
---
Perth's Wildlife Lights Trail
2nd - 24th December 2023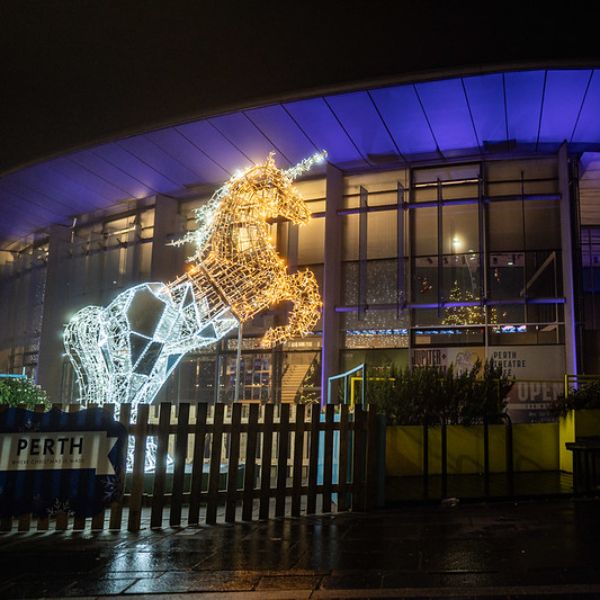 The popular Wildlife Lights Trail returns on 2nd December with a new addition!
The originally designed bespoke light sculptures will once again, provide light in the heart of our beautiful city. Each of the sculptures represent native wildlife within Perthshire - the Stag, Otter, Salmon and Unicorn plus one new addition to be unvieled soon!
Stag - Perth Theatre
Unicorn - Perth Museum
Otter - King Edward Street
Salmon - St John's Kirk
New Installation - TBC!
The lights are connected to street lighting and so will come on at approximately 4 30 each day. We'd love to see your photos - please post them to the Perth City & Towns Facebook page.
FUN FACTS! The lighting installations have on average around 8000 mini led bulbs however as new modern efficient LED fittings each sculpture with all the light fixtures only draws an average of 470 Watts and will cost around 70p a day to run. The cost and energy consumption of all four animals combined runs to less than, for instance, a single 2kw electric heater, with the total cost to run for the duration calculated at £183.19
---
Christmas Lights Party
2nd December | Perth City Centre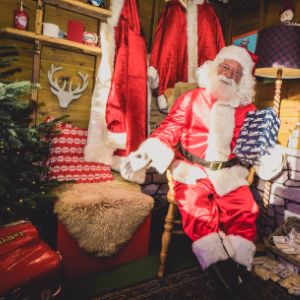 Everyone's favourite Christmas Lights Party is here and it's full of fun, family events guaranteed to get you feeling festive!
From our annual Christmas Parade through the city, to funfairs, ice globes and caves, live music from local acts and famous names, outdoor dancing, street entertainment, Santa's Grotto, and oh so much more, Perth is where Christmas is made. And because we want everyone to have a great time, all activities, music and Santa's Grotto is free of charge. (Excluding the fun fair)
Kicking the festive season off on Saturday 2nd December, our famous Christmas Lights Party event promises to be another fun-filled treat. This year's headline act is disco and funk legends Boney M, who'll be playing alongside British electronic group N-Trance, and the fabulous One Night with Elvis. There's also entertainment from local favourites within the Perth community, and lots of other exciting things to see and do.
One thing's for sure - Perth is bringing a party atmosphere unlike any other.
---
Winter Market & Open Studios
2nd & 3rd December | Perth Creative Exchange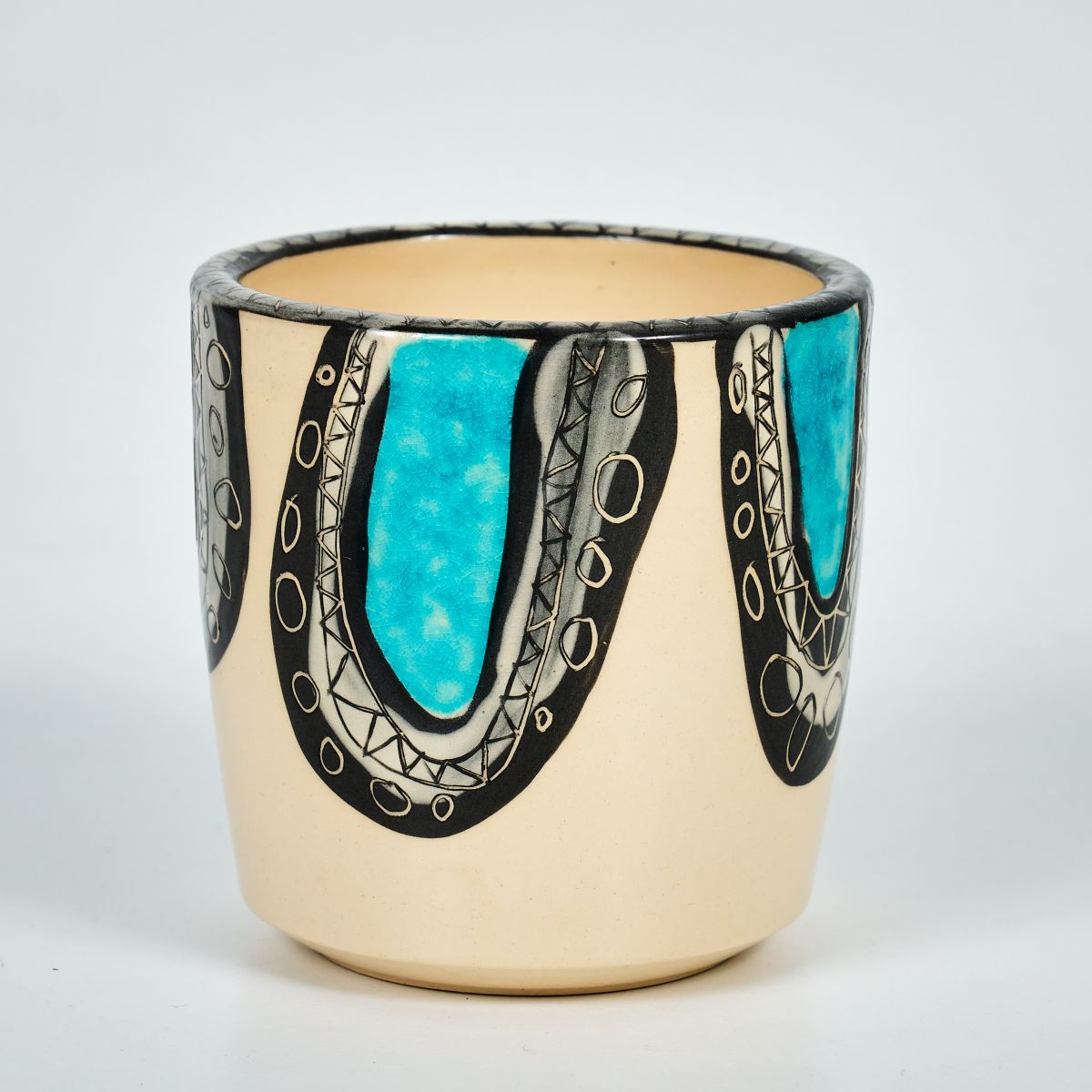 Join Perth Creative Exchange for their Winter Market & Open Studios event to see a fantastic diversity of creative talent under one roof over the first weekend in December. You'll find paintings, ceramics, jewellery, sculpture, printmaking, photography, woodcraft, upcycling, textiles and more!
It's a great opportunity to meet and buy directly from the makers, to visit the open studios, to attend a free family art workshop, and to see the tenants' exhibition. Once you're done, you can rest up with a delicious cuppa and cake from their pop up cafe.
For more information visit Perth Creative Exchange's Facebook page
---
Perth Mela Market
2nd December | 11am - 5pm | St Paul's Square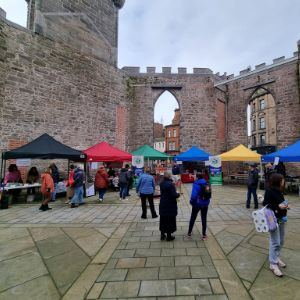 The vibrant Mela Market returns to St Paul's Square on 2nd December, alongside the Perth Christmas celebrations.
This vibrant market, organised by Jar of Jewels, Perth Welfare Society, Perth Chinese Association, Perth Minorities Association will offer multi-cultural food, clothes, jewellery and more!
---
St Andrew's Day Celebration
3rd December | King Edward Street & Horsecross Plaza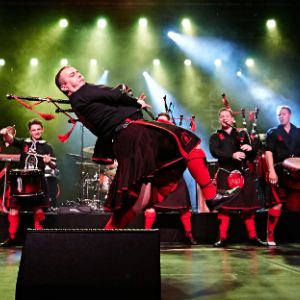 Join us for a very special Sunday in Perth as we celebrate the patron saint of Scotland.
Following our fantastic Christmas Lights Party, the fun continues with a day packed full of live music from some of Scotland's leading acts, even more family entertainment, the fabulous Handmade Show and much, much more!
Head For The Highlights of Perth's St Andrew's Day Celebrations
We've got the Red Hot Chilli Pipers, Skerryvore and the Mad Ferret band with many other entertainers.
Check out our Community Stage, showcasing lcoal acts from across Perth
Our family zone welcomes Santa's Grotto and the Ice Caves
The quick-to-sell-out Silent Disco sessions!
Photo opportunities and festive fun galore with ice artists, birds of prey displays and the Cairngorm Reindeer
Join in with the ultimate patriotic St Andrew's Day Parade parade!
Walkabout characters, stilt walkers and street entertainment, pipe bands, Rhythm Wave and plenty of Christmas spirit!
---
The Handmade Show
3rd December | Perth Concert Hall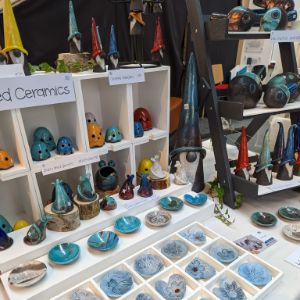 A beautifully curated show featuring 40 makers and artists from both Perthshire and wider Scotland. With jewellery, ceramics, photography, textiles, homewares and much more, this is your one stop event for a fantastic choice in quality, unique gifts this Christmas.
---
Santa Run, Country Rock and Nativity Lantern Parade
9th December | Perth City Centre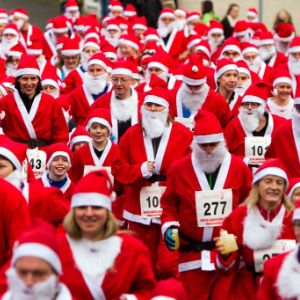 With Christmas activities now in full swing, this weekend is another full of fun, family events guaranteed to tease out your Christmas spirit!
Expect an afternoon of live music from local acts and famous names, outdoor dancing, street entertainment, funfair rides, Santa's Grotto, and oh so much more. And because we want everyone to have a great time, all activities, music and Santa's Grotto is free of charge. (Excluding the fun fair)
With a Country Rock stage, a jam-packed community stage, Perth's annual Santa Run, and our beautifully, atmospheric nativity and lantern parade (with carols, mince pies and hot tea at the end!), you've got another fantastic reason to head to the city again this weekend.
---
Blair Castle Santa's Grotto
9th-10th December | Blair Atholl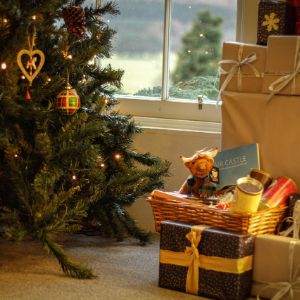 Add a little magic to your festivities with a visit to Santa's Grotto.
Santa Claus is back this December and he's making a special visit to Blair Castle on the 9th & 10th of December. You and your little one will walk through the grand castle doors before entering Santa's secret grotto. Snap a photo and take home a gift (carefully made by Santa's elves) before heading along to Blair Castle's fabulous cafe for a refreshment.
Tickets: £12.00 per child, must be purchased online in advance
Good to know: Maximum of 2 adults per session, if you have more than 1 child, you must book 1 session per child. Remember your camera or phone to take a photograph.
---
Blair Castle Christmas Wreath Making Workshops
9th-10th December | Blair Atholl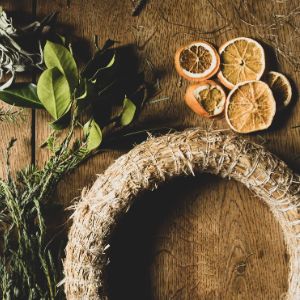 Create a beautiful Christmas wreath at Blair Castle this December. Under the watchful eye of Fiona from Verbena Flowers, enjoy a two-hour workshop in the Ballroom. Choose from fresh flowers, foliage, pinecones and dried fruit as you let your creative spirit flow.
With roaring fires, a warm mince pie and a hot brew to hand, it's the perfect way to kick-start your festive season.
All materials will be supplied along with mince pies, tea & coffee.
---
Cakefest and Rock and Roll!
10th December | Perth City Centre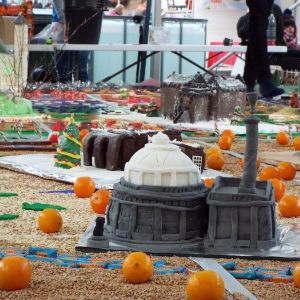 Looking for some fun filled, wholesome events this weekend? Check out our easy Sunday of delicious cake, local talent and rock and roll!
Expect an afternoon of live music from local acts and famous names, outdoor dancing, street entertainment, funfair rides, Santa's Grotto, and oh so much more. And because we want everyone to have a great time, all activities, music and Santa's Grotto is free of charge. (Excluding the fun fair)
With a Rock filled afternoon on the main stage, a jam-packed community stage, Perth's most delicious event - Cakefest - and our streets filled with fun, games and festive spirit, you've got another fantastic reason to head to the city again this weekend.
---
Fairytale of New York
17th December | Perth Concert Hall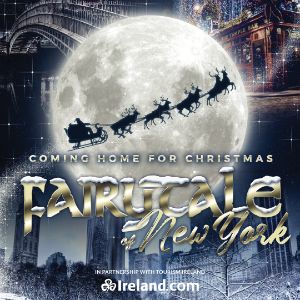 Direct from the West End and after two sellout tours, the ultimate feel good Irish-inspired Christmas show is back with an even bigger production for 2023. Featuring all your favourite Christmas songs alongside some of the greatest Irish sing-a-longs of all time.
£30 (inc £2.50 booking fee per ticket)
---
Community Fun Weekend
16th & 17th December | Perth City Centre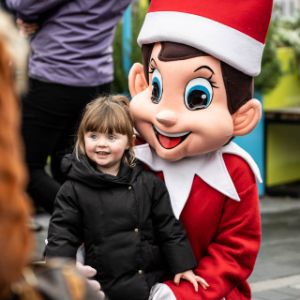 The live entertainment continues in Perth with children's rides, entertainers, and lots of festive fun filling the streets of Perth as you shop.
Check back here for more updates!
---
Dunedin Consort - Handel's Messiah
19th December | Perth Concert Hall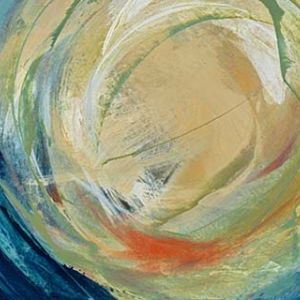 It's no surprise that Handel's Messiah continues to draw audiences back year after year. There is nothing quite like it. Although the Hallelujah chorus has become the work's calling card, Handel wrote every note to impress and astound his listeners. Its choruses are as grand as anything Handel ever composed, the solo writing profoundly moving, the drama powerful and compelling. Performed 'the Dunedin way' as Handel would have first heard it, with a small orchestra, a team of twelve singers and soloists who step out from the chorus, there are few more uplifting ways to celebrate the festive season.
---
Phil Cunningham's Christmas Songbook
20th December | Perth Concert Hall
Now a much-loved Perth tradition, Phil Cunningham is once again calling his musical pals together and re-opening his Christmas songbook. Eddi Reader, Karen Matheson, John McCusker and Phil will lead you through a fun-filled festive feast of modern and traditional Christmas music. Featuring Kris Drever, Ian Carr and Kevin McGuire along with a special guest Brass Band.
£27.50 (inc £2.50 booking fee per ticket)
---
Abbamania Christmas Party - Celebrating The Years of Abba
22nd December | Perth Concert Hall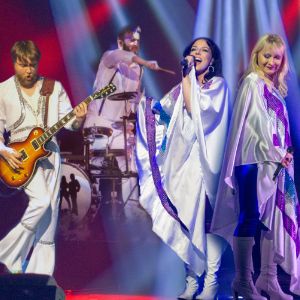 Europe's leading Abba tribute, Abbamania, continue to entertain audiences with their outstanding vocals and musical performance live on stage.
Abbamania's widely acclaimed tribute to Abba is a sensational two-hour show featuring record breaking and timeless hits from Waterloo to Dancing Queen, Mamma Mia, Fernando and Chiquitita, all of which will have you dancing in the aisles.
So dust off your platforms, put on your flares and come along and enjoy an unforgettable night with Abbamania.
£31 (inc £2.50 booking fee per ticket)