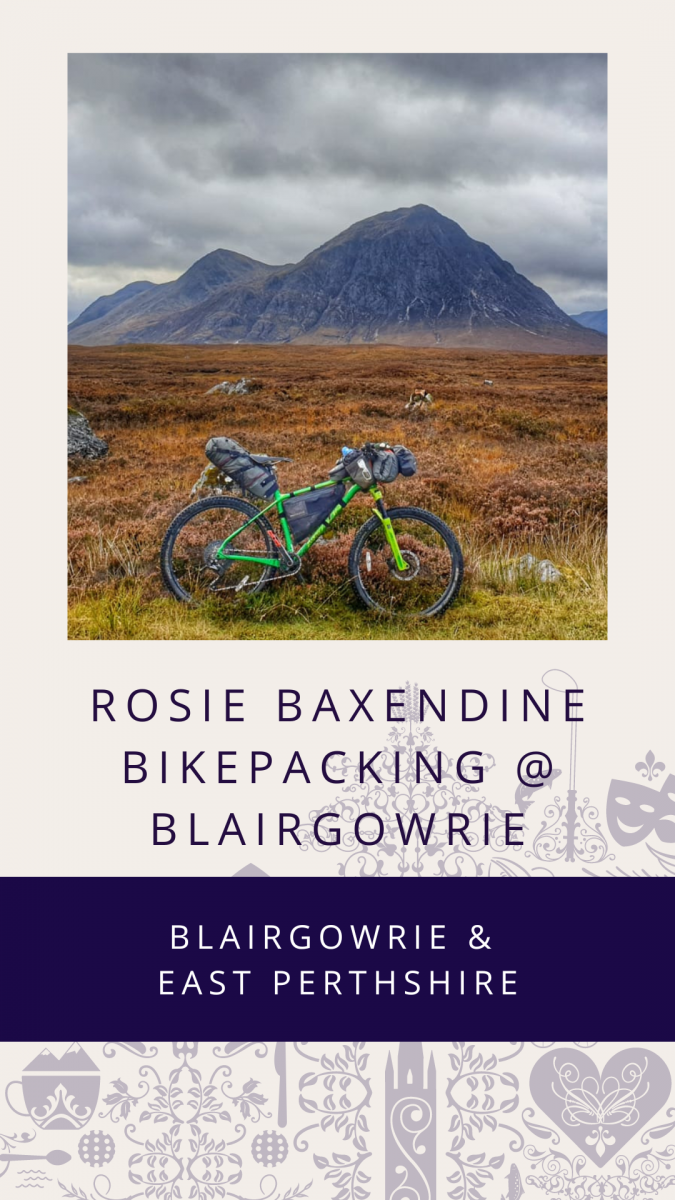 Nestled in the heart of picturesque countryside to the north of Perth, the area of Blairgowrie affords a rich tapestry of experiences that cater to every traveller's desire.
Explore the countryside in style pulled by a team of strong racing Huskies, pedal along at your own pace with a bikepacking guide, or paddle down the pristine waters of the River Ericht on a private tour.
Build on your local knowledge and Scottish history with visits to the area's museums, or explore the incredible Cateran Ecomuseum and Trail with tales of Highland cattle drovers, Jacobite rebellions and incredible walking trails.
Whether you're a thrill seeker, history lover or nature enthusiast, this charming area offers an enticing blend of adventure and tranquility.
You'll see that we've linked you straight to the individual attraction website or social media page, and we would advise you to check opening hours before you travel.
---
Alyth Museum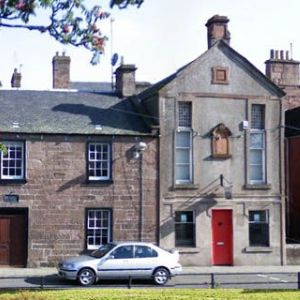 Enjoy a wealth of pictures and objects reflecting life as it was in and around Alyth. From the myths and legends of the area, the history of mills, about farming life and the berry pickers to present-day tales of this friendly community and the imagination of the town's children.
As well as discovering folktales, myths and legends that are found throughout the Cateran Ecomuseum area, visitors to the museum will be able to listen to stories and watch films before sharing their own stories in the exhibition's Imaginarium.
Opening Hours:
1pm -5pm Thursday – Friday
10am – 12pm | 1pm -5pm Saturday – Sunday
---
Bowland Trails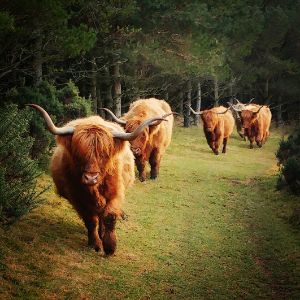 Treat yourself to a unique experience with a British, European & World Championship Sprint Racing Team of Siberian Huskies at Bowland Trails Sled Dog Training Centre school of excellence, just outside Blairgowrie.
Meet the pack of over 40 Siberian racing Huskies run by champion team John and Mary Carter, before you take an exhilarating Husky passenger ride around the beautiful 220 acre estate.
Or what about getting up close and personal with something a little bigger, and even hairier? You can enjoy a personal tour in an All Terrain Vehicle to interact with their large fold of breeding Highland cattle, plus their young calves, grazing the high ground above Blairgowrie.
Whichever experience you choose, there is an abundance of Insta-worthy photographic opportunities when you hand feed the animals, stroke and groom their fur, or when you snap a pic as they majestically pose in the stunning panoramic scenery.
---
Cateran Ecomuseum and Trail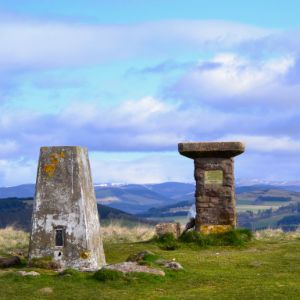 The Cateran Ecomuseum is a museum without walls - all its sites are outside. Situated on the 500-million-year-old Highland Boundary Fault – the great geological feature that divides the Scottish Highlands from the Lowlands – the area's human history stretches back through millennia with sites identified from Neolithic times.
There are Pictish Stones to excite your curiosity, unknown stories from the legends of King Arthur and the Irish Giant Finn mac Cumhaill, contemporary histories of the Scottish Traveller Community, important events linked to the great Jacobite rebellions and fables of the Caterans themselves, the Highland clan warriors who came to be associated with cattle raiding.
You can discover the history of Scotland's Berry Capital, Blairgowrie, and visit the site of its twelve Victorian Textile Mills, walk a part of the Highland Boundary Fault in Alyth and enjoy its well preserved old town centre. A hike along the Cateran Trail, one of Scotland's great long distance footpaths will take you to the small villages of Kirkmichael and Glen Isla, offering you spectacular views through huge landscapes sculpted by glaciation and traversed by old drove roads and ancient rights of way.
---
Glenshee Glamping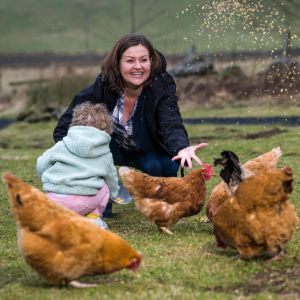 Glenshee Glamping is nestled amidst stunning mountain scenery in tranquil natural beauty just outside Blairgowrie. Relax and unwind during your stay in their peaceful 10 acre site.
With plenty of space to roam, Glenshee Glamping is the perfect location for a fun family break or a secluded romantic getaway. Cosy glamping accommodation provides the ideal space to get back to nature and have that outdoor camping experience with none of the hassle of pitching a tent - although you are welcome to take your own tent if you wish!
Visitors looking for more adventure than relaxation can book into the archery lessons on site. There are sessions for kids as well as adults! There's also a Natural Play Space where you can tire out the kids in a safe, fun and muddy environment, plenty to see in by the Wellbeing and Wildlife Pond and you can meet the resident donkeys, hens, goats and llamas.
---
Glenshee Ski Centre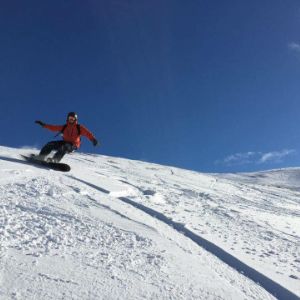 With 22 lifts and 36 runs on offer across fantastic and diverse natural terrain, Glenshee Ski Centre offers the UK's most extensive skiing and snowboarding facilities right here in Perthshire!
Whether it's lessons, race training or leisurely fun, Glenshee Ski Centre has you covered in winter.
In the summer months, Glenshee cafe is open for business, and motorhome travellers are also welcome to hook up their vans and stay awhile.
---
Meigle Sculptured Stone Museum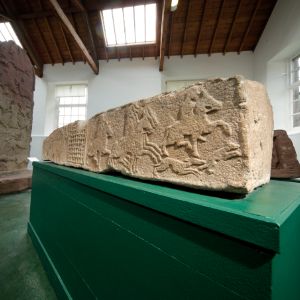 Sitting in the centre of Meigle, you can learn about Pictish society from a striking set of 26 carved stones. Dating from the late 700s to late 900s, this sculpture is all that survives of the Picts' power centre at Meigle.
Meigle Museum's collection of early medieval sculpture is one of the most important in Western Europe.
Look for the collection's oldest stone, the 8th-century cross-slab Meigle 1, with its Pictish symbols, horsemen and animals.
See the great 9th-century prayer cross, cross-slab Meigle 2, which may once have stood by the churchyard entrance.
Try to figure out the odd, ornate carvings of animals, birds, horsemen and people on Meigle 26, a grave-marker.
Admire the rare architectural fragments of the Pictish church at Meigle, which hint at a sophisticated building.
---
NSC Outdoor Adventures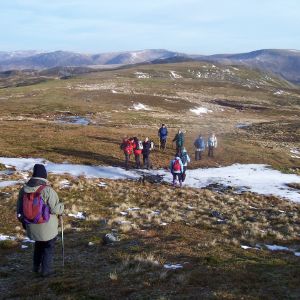 NSC Outdoor Adventures are based in Meigle, but use the exciting and challenging terrain of Perthshire to its full advantage. Hill and Mountain Skills courses, National Navigation Award Scheme, rock climbing, abseiling, and backpacking expeditions are all part of their repertoire.
They specialise in treks on long distance trails including the Cateran Trail, Jock's Road, Lairig Ghru.
All activities can be adapted to your own requirements, including Team Building or specific non accredited skills training.
---
Outdoor Explore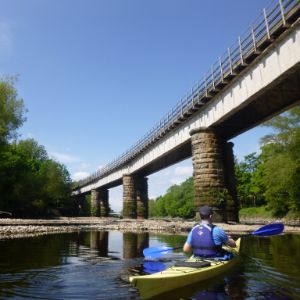 Based just outside Blairgowrie, but making the most of the fantastic locations spread across Perthshire, Outdoor Explore offer a combination of pre-planned guided tours, private trips and tuition on kayaks, paddleboards,canoes and coracles.
Paddling in Scotland is suitable for explorers, young and old, from experienced paddlers to beginners.
On Wildlife Safaris across Scotland, you may be joined by seals, dolphins, otters, kingfishers, and beavers.
Whether you're adventure is a few minutes from some of Scotland's oldest towns or deep in the wilderness that Scotland has in abundance, you can be guaranteed a trip filled with some of Scotland's rarest of species.
---
Rosie Baxendine Bikepacking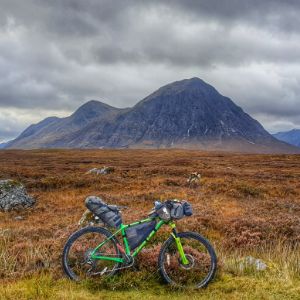 Do you love adventure? Have you ever wanted to try bikepacking? (think backpacking on a bike!)
Bikepacking is using lightweight kit, the freedom of two wheels and the advantage of a bag set up that copes well off road to allow you to explore an area in a unique and fun way.
Rosie Baxendine is based in Blairgowrie and offers fully guided bikepacking experiences - from intro courses to help you understand the kit, to bespoke longer adventures - throughout Perthshire.
Trips focus on enjoyment rather than speed, allowing participants to gain confidence and skills to encourage them to venture out on their own in the future.
Rosie also offers guided gravel day rides - showcasing some of the best gravel riding that Scotland has to offer.
---
Of course, there is so much more to do in the Blairgowrie area, we recommend you visit the local website for more information: