Welcome to Perth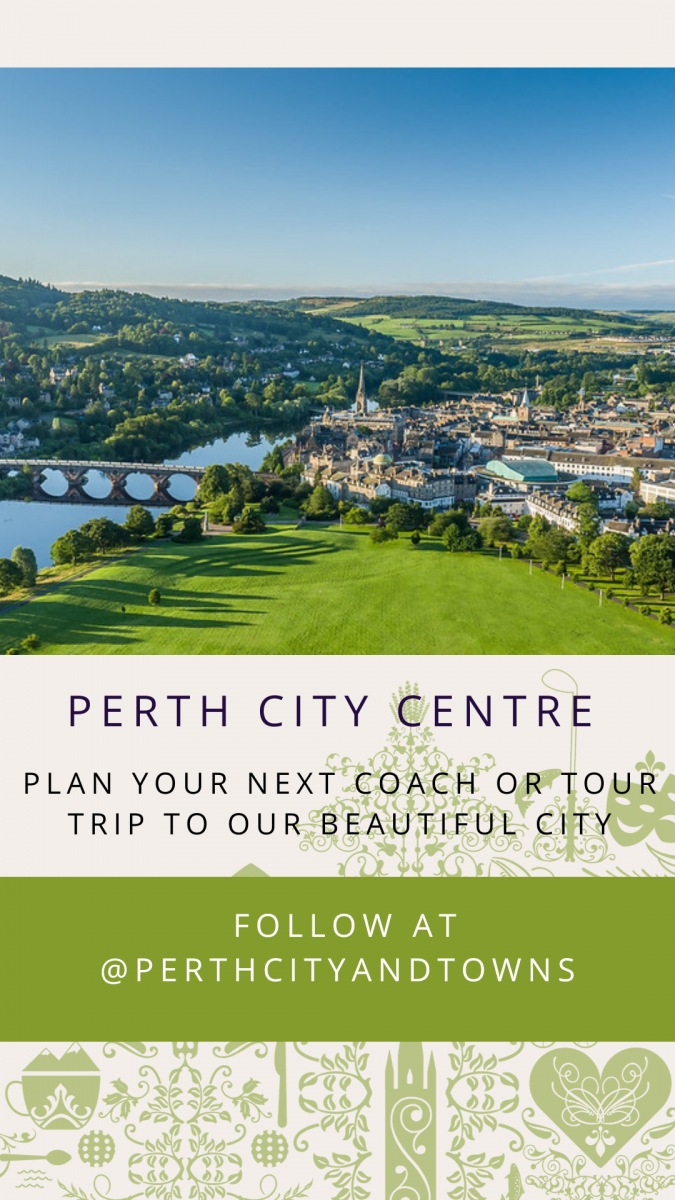 We would be delighted to welcome your coach or touring party to the beautiful City of Perth; to make this easy for you, we've outlined some key information below, as well as signposting to useful points of interest across this website.
---
Why visit the City of Perth?
In the last decade there has been a £50m + investment in the cultural infrastructure in the City of Perth, with attractions such as Perth Concert Hall, Perth Theatre and Perth Art Gallery all offering visitors a cultural experience.
The latest investment is Perth Museum, a brand new £26.5 million refurbishment of a beautiful historic building in the centre of the City of Perth. Featuring a purpose-built interior designed to house the Stone of Destiny, the most powerful surviving symbol of Scotland's royal history.
Due to open in Spring 2024, the museum will offer visitors a 5*, fully accessible and captivating experience that inspires them to explore Scotland's past and its connection to the wider world through its display of exceptional objects ranging from fine and decorative art to items representing natural history, social history, and world cultures.
Perth Museum will feature an exciting and memorable programme of unique experiences for coach groups, which will include private guided tours of the museum and the Stone outwith normal opening hours.
In addition to Perth Museum, passengers have access to a range of visitor attractions, independent retailers, cafes & bars all within a short walk of designated coach stops.
Perthshire's cultural tourism products and inclusive visitor experiences are contributing to attracting audiences to contribute to ambitions to grow overnight stays by 3% on 2019 figures.
Perth's Top Five Highlights
Discover what we're most proud of....
---
Places of Interest In Perth City Centre
Perth is a vibrant, small city full of energy and Culture, adventure, shopping, history, dining, bars and more, this is a modern city built upon the foundations of a storied past, and the beauty of the great outdoors.
A place to live life well, the warm welcome of our people will be the first thing that you notice, and this will stay with you whether you take a peaceful walk through the outdoor art trail, explore the annals of history or dance the night away in one of our bustling bars.
Visit our dedicated Perth City Centre web page for a list of attractions; we've also highlighted the key tourism landmarks for you below.
---
Perth as a Visitor Destination
Perth and its surrounding area boasts around 2million visits each year, with some 8000 local jobs ranging from award-winning chefs to white-water adventure guides, ensuring that tourists enjoy a friendly reception and enjoyable experience.
The city was the inuagural winner of the Scottish Food Town Award in 2018, is the UK's only UNESCO City of Crafts & Folk Art making part of the UNESCO creative city network, and until 1452 was the capital of Scotland.
Steeped in history, but alive with a vibrant, cultural scene and unrivalled independent shopping expereince, this compact city centre is a must-stop destination on any Scottish tour. Drop in for an afternoon, stay a couple of days, or plan a tour of the entire Perthshire area using the city as a week-long base. How ever you choose to visit Perth, we can guarantee you a warm welcome, good time, and happy, satisfied guests.
---