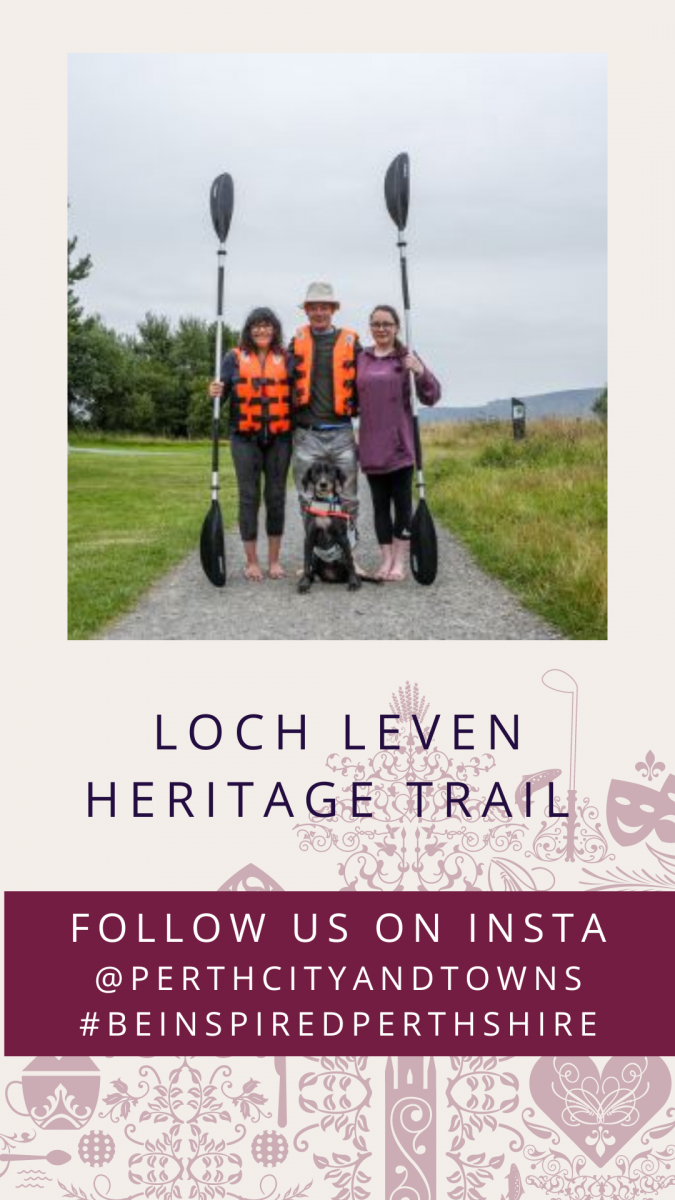 It was Henry David Thoreau who said "all good things are wild and free" and I'm sure everyone would agree that a zero cost day out is always welcomed.
From walks in the woods to visits to award-winning cultural venues, look closely and you will find lots of opportunities to while away a few hours without breaking the bank.
We've pulled together some wonderful ideas from across Perth City and Towns, and would encourage you to get out and explore this summer.
All Year Round Activities and Attractions
As well as our list of free activities here, check out our other Be Inspired blogs full of ideas from across the area.
Culture PK - Home of museums, libraries and galleries in Perth and Kinross, you'll find lots of wonderful ideas for free days out in their venues.

Big Tree Country - With more than 200,000 acres of woodlands, which include more champion trees than anywhere else in the UK, Perthshire is Big Tree Country - and it's all free! Read More>

Cycling Perthshire - Check out the full range of Perthshire's mountain bike trails or get your fixie ready for some long stretches of open road through some of Scotland's most stunning countryside. Read More>

Munro Climbing - Perthshire is home to 28 of Scotland's 282 Munros making the area a first choice destination for Munro bagging aficionados, enthusiastic hillwalkers and outdoor adventurers. Read More>
---
Perth City Centre
---
Kinnoull Hill Woodland Park
Perth City Centre
A short walk from Perth city centre, Kinnoull Hill Woodland Park encompasses five hills: Corsiehill, Deuchny Hill, Barn Hill, Binn Hill and the tallest of them, Kinnoull Hill, which is also a Site of Special Scientific Interest.
Scotland's first official woodland park, this is a popular destination for walkers, cyclists and families, with a network of established paths, panoramic views over the city and surrounding countryside, and an abundance of flora and fauna.
Starting from the car park at Corsiehill, the top of Kinnoull Hill is a straightforward, if steep, walk on a marked path. Shaded by oak, ash, beech, and rowan trees, children may spot red and grey squirrels, rabbits, woodland birds and even deer. Benches near the start and at the end provide respite for weary legs.
At the summit, you are rewarded with magnificent views in all directions, and an information board helps pick out points of interest (can you find your house, or school?) A great spot for a family picnic, take the time to relax and celebrate your climb with a few selfies high up above the bustling city.

• Nearest town: Perth City Centre
• Open: Always open
• Price: Free
---
The Heather Garden, Norie Miller Walk and Sculpture Trail
Perth City Centre
Perth's Norie Miller Park is easily accessible from the city centre by crossing The Queen's Bridge at the end of South Street. Overlooking the River Tay, the park is filled with indigenous trees, shrubs and waterplants, and from here the whole family can enjoy an easy meander along the Norie Miller Riverside Walk towards Bridgend, across Perth Bridge and back into the city.
Alternatively, head in the opposite direction towards Moncrieffe Island, exploring the landscaped lawns and colourful flowerbeds of Rodney Gardens along the way. Popular with families for walks and picnics, you will find plenty of green space for little legs to run about (bring a kite!), play games and explore the nooks and crannies. Wide, surfaced pathways ensure all-ability access.
Perth's Riverside Heather Garden is located here, featuring more than 16,000 heather and heath plants as well as native wildflowers, fir and birch trees. It is the largest and most comprehensive heather collection in Scotland.
Finally, challenge the family to follow the River Tay Public Art Trail dotted along both sides of the river. Seek out the 22 art installations inspired by the city and its people, the river and its wildlife – including some cute and quirky animal sculptures wee ones will love.

• Nearest town: Perth City Centre
• Open: Always open
• Price: Free
---
North and South Inches
Perth City Centre

At the top and tail ends of Tay Street in Perth, the North and South Inches provide great green space within the city centre and are hugely popular with walkers, cyclists, and families.
The North Inch is the larger of the two, and overlooks the River Tay. It is home to an attractive playpark, newly refurbished to be inclusive and accessible to every child – it features a wheelchair-friendly trampoline, swing and seesaw, and specially designed sensory play spaces.
At the North Inch, you also find Bell's Sports Centre, well-kept paths ideal for a family stroll, and a safe, child-friendly cycle route heading north and south alongside the river.
At the South Inch, there is a skate park as well as sports pitches, car parking and the wonderful Pavilion which sells lunches, snacks and hot and cold drinks. In the summer months, the Pavilion also does a brisk trade in ice creams, as it is situated right next to another excellent playpark complete with flying fox, spider's web and climbing wall. Paths criss-cross the Inch, providing all-ability access, and youngsters love to visit the ducks and swans nesting on the pond.
The South Inch and Lesser South Inch are also used for special events including fun fairs and shows – ideal entertainment for the kids.

• Nearest town: Perth City Centre
• Open: All day
• Toilets: Bell's Sports Centre (North Inch) and The Pavilion (South Inch)
• Price: Free
---
The Fair Maid's House Visitor and Education Centre
Perth City Centre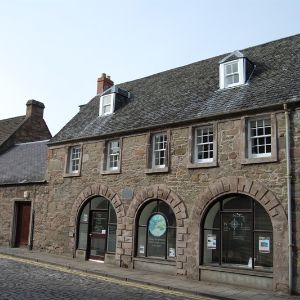 The Royal Scottish Geographical Society's visitor centre, the Fair Maid's House, is on North Port in Perth's city centre. Here, this educational charity has created a centre of excellence for geography and is on a mission to inspire and inform. In a historic building with exhibits on two floors, the RSGS presents a wealth of fascinating maps and geographical artefacts for all ages to explore.
Learn about the work of the RSGS, whilst examining their historical collections. A cartographer's paradise, get lost in the countless maps on display, or be inspired by stories of past adventure in the Explorer's room. Interactive displays will engage children's attention, or simply curl up with a book in the cosy library.
The visitor centre is run by volunteers, always quick to tell you more about the treasures you find here. In addition, look out for touring exhibitions and occasional talks in the Shackleton Room.

• Nearest town: Perth City Centre
• Open: Thursdays, Fridays and Saturdays 12:30pm - 4pm
• Price: Free
---
Perth Art Gallery
Perth City Centre
Perth Art Gallery is now open from Thursday to Monday (please check opening hours). As part of the phased approach to the reopened galleries, visitors can now explore two new permanent displays. Modern Scots tells the story of influential modern Scottish artists and their contribution to 20th and 21st-century art. The works on display cover the last 100 years and demonstrate the new and innovative ways in which Scottish artists were working and taking inspiration from the past and Europe. The display includes key players in the story of Scottish art, such as Joan Eardley and Sir William MacTaggart, alongside renowned contemporary artists Calum Colvin and Alison Watt. In the Sculpture Court, A New Perspective showcases artworks from 16th to 17th century Europe.
The gallery is also home to the popular family area, Hands on Art, as well as the Art Gallery Shop, coffee bar and toilets.
As part of the Art Gallery refresh, more works of art from local, Scottish, and international artists will be on display than ever before. Perth Art Gallery will become the new home to the Fergusson Collection later this year, allowing more space to display works by JD Fergusson and Margaret Morris and greater accessibility to the collection as a whole.

• Nearest town: Perth City Centre
• Open: Thursday - Monday
• Price: Free
---
Highland and North Perthshire
---
Loch of the Lowes
Dunkeld
Two miles from Dunkeld, Loch of the Lowes and the surrounding countryside are designated as a 130-hectare wildlife reserve, run by the Scottish Wildlife Trust. The visitor centre, packed with information, and viewing hides overlooking the loch where you can spot the abundant wildlife in the area make this an attractive day out for the whole family.
In spring, you can see the arrival of migratory birds such as swallows and sand martins. Or visit during the summer for the star attraction – a pair of breeding ospreys, nesting only 150 metres away. The ospreys can easily be seen in live video footage from the reserve's high definition camera, or watch from the hides as they fish on the loch. In autumn, red squirrels gather food for the winter and, come the colder months, you can view geese and other wildfowl roosting on the loch using the reserve's telescopes and binoculars.
Children will love the kids' activity hide with interactive displays, quizzes, games, viewing windows and spotters' board. The reserve shop is stocked with wildlife-themed gifts and toys. Hot and cold refreshments are available, and there are picnic tables outside.
To visit Loch of the Lowes visitor centre and reserve, please book your admission tickets online in advance. The woodland trail which leaves from the carpark is accessible to all and does not require a ticket. Children go FREE.

• Nearest town: Dunkeld
• Open: Mar 1 to Oct 31 Daily 10.30am-5pm / Nov 1 to Feb 28 Fri-Sun 10.30am-4pm
• Price: Adults £5.50 / Concession £5 / Children free / Members free / Woodland trail free
---
Beatrix Potter Garden
Birnam
The Beatrix Potter Garden is the landscaped home of Peter Rabbit, playing with his friends Mrs Tiggy-Winkle, Mr Tod the Fox, and Mr Jeremy Fisher. Situated beside Birnam Arts Centre, it's 12 miles north of Perth, and a short walk from Dunkeld and Birnam railway station.
The author and illustrator of some of our most beloved children's books, Beatrix Potter spent a lot of her childhood in a garden enjoying the company of her many pets, including her rabbits, Benjamin and Peter. She was a regular visitor to Perthshire, and during her summers here, her world expanded with new areas to explore, our local flora and fauna inspiring much of her work.
In the Beatrix Potter Garden, some of her classic characters are tucked away at the edge of the pond and amongst the greenery, awaiting discovery. Children will enjoy exploring this beautiful, natural space and discovering their favourites. Bring a picnic, or pop into the Foyer Café next door for a bite to eat. Entrance to the garden is FREE.

• Nearest village: Birnam
• Open: Always open
• Price: Free
---
Corbenic Poetry Path
Dunkeld
The Corbenic Poetry Path is set in the grounds of the old Drumour shooting lodge and estate, close to the hamlet of Trochry, near Dunkeld.
The path was made possible, and is regularly used, by the Corbenic Community and showcases the work of some of the best poets living and writing in Scotland.
Excerpts of their poetry are presented on placards and natural materials all along the path, creating "a magical and inspiring place where people, poetry and landscape meet" (Andy Jackson).
This peaceful path is well signposted, weaving through open hillside, moors, woodland and riverbanks. It is an easy, family-friendly walk, with plenty of features to interest the kids along the way – a lovely bench inlaid with painted pebbles; a giant dragon's nest; peaceful, hidden corners awaiting discovery; and a still pond laden with brightly flowering waterlilies.
The Corbenic Poetry Path is always open and FREE to visit. "This witty, thoughtful and engaging initiative quite literally puts Scottish poetry back on the map." - John Glenday

• Nearest town: Dunkeld
• Open: Always open
• Price: Free
---
Kinross and Loch Leven
---
Kirkgate Park
Kinross
Kirkgate Park is situated on the shore of Loch Leven, within the Loch Leven National Nature Reserve and bordered by the Loch Leven Heritage Trail. Part of the estate of Kinross House, the park was offered 'for the benefit of the townspeople' in 1913, and remains a popular spot for both locals and visitors to the area.
The park has a well-equipped children's play area, with plenty to occupy active youngsters. The whole family can take a breather in this wide open green space complete with a small beach next to the water and fantastic views across the loch. There is an extensive path network throughout the park, which also features a grass amphitheatre and a wildflower labyrinth. In an area noted for its valuable habitats and variety of wildlife, the shoreline grassy areas have been transformed into wildflower meadows to improve biodiversity.
With ample parking beside the park, and picnic tables dotted throughout, Kirkgate Park makes a great day out with the kids, or a handy stopping point on a scenic lochside walk.

• Nearest town: Kinross
• Open: All day
• Toilets: An automated toilet on site, 9am-7pm, 20p entrance fee
• Price: Free
Photo credit: Ross Mitchell
---
Loch Leven Heritage Trail
Kinross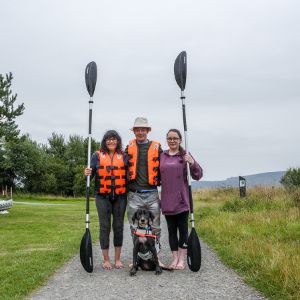 Easily accessible from across central Scotland, Loch Leven is steeped in history, awash with stunning scenery and richly populated with birds, animals and plantlife. The Loch Leven Heritage Trail is one of the best ways to appreciate the incredible biodiversity of this protected area and the glorious views across the water.
Begin your walk at Kirkgate Park, where you find extensive parking, toilets and an excellent children's play area. Following a circular route of 13 miles (21km) around the loch, the path is clear and level, perfect for a family walk (or take the bikes), as well as being suitable for buggies and wheelchair users.
Passing through woods and marshlands by the edge of the loch, you share this space with myriad waterfowl: the largest nesting duck colony in the UK, thousands of migratory geese and swans in the autumn and winter, and ospreys in summer. Children will delight in the wildlife hides along your route – tuck yourselves inside and see what you might find.
Café stops are available along your way, at Loch Leven's Larder or the RSPB coffee cabin.

• Nearest town: Kinross
• Open: Always open
• Price: Free
---
Strathearn and West Perthshire
---
MacRosty Park
Crieff
Named after its benefactor, James MacRosty, this attractive park featuring mature woodland and the fast-flowing Turret Burn has been a popular destination for walkers, cyclists and day-trippers for more than a century. MacRosty Park is located on the west side of Crieff, with lovely views across Strathearn to Ben Chonzie, and features a number of attractions for a family outing.
Paths pass through well-maintained grounds, taking you to the Victorian bandstand, play area and pavilion. Enjoy the sunshine or take refuge in the shade beneath Douglas fir, cypress, spruce, pine and cedar trees.
The playpark boasts a 30ft double flying fox, climbing frames and climbing walls, mini trampolines, sand and mini diggers, a slide, swings, and much more.
The Pavilion Café will help keep up your energy with coffee and ice cream, or bring your own refreshments to enjoy at one of the picnic tables.

• Nearest town: Crieff
• Open: All day
• Toilets: An automated toilet on site, 9am-7pm, 20p entrance fee
• Price: Free
---
Lady Mary's Walk
Crieff
Named after Lady Mary Murray, whose family were landowners in Crieff in the early 19th century, Lady Mary's Walk is a popular pathway along the banks of the River Earn. It's a picturesque walk alongside the river, mainly flat, and suitable for all abilities. The path has been upgraded to suit wheelchairs, bikes and buggies.
Park the car at Crieff's MacRosty Park, then take the four-mile track which starts by crossing the bridge arching over Turret Burn. Pass under ancient oak, beech, lime and sweet chestnut trees providing shade in the summer and beautiful autumnal colours later in the year.
Children will enjoy spotting the many birds and animals which live here – tread lightly and you may find yourself in the company of herons and kingfishers, grey wagtails, oystercatchers and dippers. Otters have been seen here at dusk.
There are several benches and viewpoints dotted along Lady Mary's Walk, handy for young children needing a pit stop. If they've energy to burn, extend your walk onto Laggan Hill where mixed woodland opens up to present lovely countryside views, or continue even further to Baird Monument.

• Nearest town: Crieff
• Open: Always open
• Price: Free
---
Blairgowrie and East Perthshire
---
Cateran Ecomuseum and Cateran Trail
East Perthshire
The Cateran Ecomuseum is a museum without walls. Situated on the ancient Highland Boundary Fault, which divides the Scottish Highlands from the Lowlands, the museum explores the area's rich human history … without a glass-enclosed artefact in sight. Every exhibit here is outdoors, and can be accessed by car, bike or on foot.
You can follow a pre-designed route, or make up your own. The Cateran Ecomuseum website provides comprehensive detail on each of its suggested itineraries and is the best place to find information on distance, terrain, duration, start and finish locations and key facilities en route.
Bring the kids and their bikes to 'Kitty Swanson's Family Gravel Bike Gallivant', a mostly flat and family-friendly gravel route through the heart of Scotland's berry-growing country. Or how about 'The Snowroads Scenic Route', setting off by car from Blairgowrie and driving along slow roads, all the better for appreciating the stunning views and historic points of interest along the way.
The Cateran Ecomuseum has an option to suit every age and ability, enabling its visitors to fully appreciate the natural and cultural heritage of this region.

• Nearest town: Across Perthshire
• Open: Always open
• Price: Free