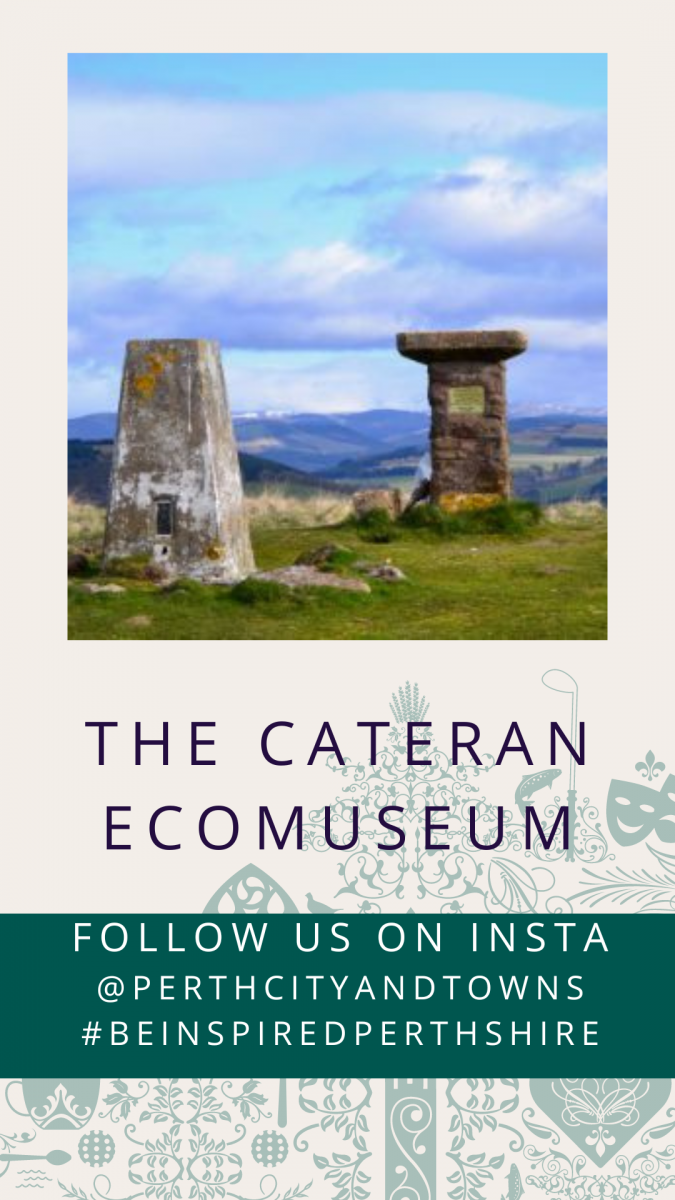 As the ancient capital of Scotland, Perth plays an important role in Scottish history, and is a popular destination amongst those who wish to explore the heritage and stories of our country.
The name Perth derives from a Pictish word for wood or copse although during much of the later medieval period, it was known by its residents as St John's Toun, or Saint Johnstoun, thanks to the church at the centre of the parish, which was dedicated to St John the Baptist. You can still visit and take service at the beautiful 15th century St John's Kirk today - and keen football fans will know that the name remains very much in the heart of many locals!
Reach out into the wider area and you will find a wealth of information that illustrates Scotland's untamed past, its bloody history and its exciting journey from Iron Age to the Jacobite rebellion and through to the Victorian period and beyond.
It is here in Perthshire that Scottish Kings - and a Queen - were both crowned and toppled, where Iron Age loch dwellers left their mark, and where the Black Watch (Royal Highlanders) were officially formed in 1739.
We have chosen only a small selection of historical landmarks and buildings, many of which offer full visitor experiences, guided tours, cafes and gift shops. We would also recommend you visit www.historicenvironment.scot/ for updated information on their sites.
Also worth visiting:
The Salutation Hotel, built in 1699, is said to be the oldest hotel building in Scotland.
Perthshire is also home to two significant battlesites; The Battle of Killiecrankie in 1689 and the Battle of Dupplin Moor in 1332.
The most northerly Roman remains in the world, specifically the command headquarters of Inchtuthil. This site is fairly unique in that it was never built over and therefore was in remarkably good condition when excavated in the 1950s and 60s.
Castle Menzies, the seat of the Chiefs of Clan Menzies for over 400 years.
You may also enjoy our Be Inspired Blog on Perthshire Castles >
Stay a Little Longer:
---
Perth City Centre
---
The Black Watch Castle and Museum
Perth City Centre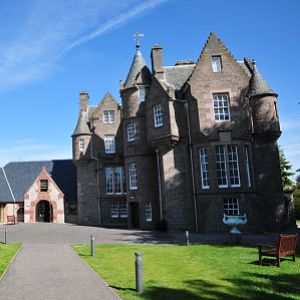 Immerse yourself in the extraordinary history of The Black Watch! Since its formation in 1739, The Black Watch regiment has played many pivotal roles in our military history and a visit to the Black Watch Castle and Museum brings those moments of history vividly to life.
This 5-star multi-award-winning visitor attraction is situated on Perth's Hay Street, a short walk from the city centre. The castle is set in beautiful gardens and grounds and the museum hosts daily guided tours where your knowledgeable guide will walk you through the regiment's history right up to the present day. You will discover the soldiers' incredible stories told in their own words, and see the objects and artefacts they carried with them. This special collection of uniforms, medals, photographs, diaries and military equipment provides a direct connection to the soldiers of The Black Watch, going back two and half centuries.
For a fun way to dig into the past, Hands on History packs are available at the museum front desk, full of fascinating objects and items of uniform to handle, try on, and learn more about. Bespoke group tours can be arranged, and school trips are welcome with a range of engaging and interactive workshops on offer.
Finally, don't miss the Bistro @ The Castle, offering visitors a friendly, informal dining experience seven days a week, with freshly prepared breakfasts and lunches, light bites and sweet treats. The Black Watch also has a well-stocked gift shop where you can browse for artisan food and drink products, jewellery and children's toys.
• Nearest town: Perth City Centre
• Open: Open daily 1st April – 31st October 9.30am-4.30pm (last entry 3.30pm). 1st November – 31st March 10am-4pm (last entry 3pm)
• Price: 1st April – 31st October Adults £10, Concession £7.50, Children (5-15) £4.25, Family Ticket (2 adults, up to 4 children) £23.50, Under 5s Free. 1st November – 31st March Adults £9.50, Concession £7.25, Children (5-15) £4.00, Family Ticket £22.25, Under 5s Free.
---
Scone Palace
Perth City Centre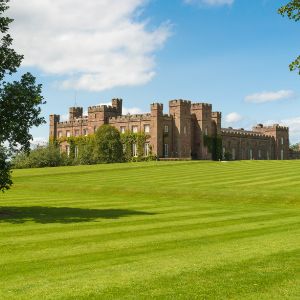 One of Scotland's favourite visitor attractions, Scone Palace and Gardens is a great day out for the whole family, notable for its art and architecture, wide open grounds and giant tree-lined avenues, children's activities and nature trails. Once the crowning place of Scottish Kings and home to the Stone of Destiny, Scone Palace has a rich and colourful history and is now the residence of the Earls of Mansfield, preserved as part of our national heritage.
Step back in time within the walls of this historic house and see where people have come together over the centuries; Scone Palace has hosted coronations and parliaments, marriages and banquets, grand balls and races. Book a guided tour to view its resplendent state-rooms, imposing royal paintings, rare artefacts and porcelain collection.
Take the garden tour with head gardener Brian Cunningham for a fascinating journey around the Victorian pinetum, Murray Star Maze, walled garden restoration project and kitchen gardens. You will hear all about the history of the gardens and the early career of renowned botanist David Douglas.
There is no shortage of refreshments while exploring Scone Palace and Gardens, with snacks and sandwiches, delicious homebaking and hot and cold drinks available in the Old Servant's Hall Coffee Shop. Pause at the gift and food shop (also available to browse online) and don't forget to check out the palace events calendar, full of national and local attractions throughout the year.
• Nearest town: Perth City Centre
• Open: 9.30am-5pm (last entry 4pm) / Palace closed end of October to early April but Palace Gardens remain open until mid-December and then re-open in February
• Price: Adult £16.50 / Child £12 / Family £50 (two adults and up to three children)
---
Greyfriars Burial Ground
Perth City Centre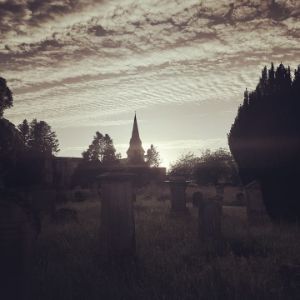 It's so easy to walk through the city streets and not notice what's around you, but tucked away in the centre of Perth lies Greyfriars Burial Ground, a historic graveyard and Category A listed structure containing a fascinating collection of ancient gravestones. The burial ground is located on the former site of Greyfriars Monastery, a Franciscan monastery which was destroyed at the start of the Scottish Reformation, and you can find it at the eastern end of Canal Street, close to Tay Street.
The earliest surviving gravestones at Greyfriars date back to the year the burial ground opened, 1580. It was subsequently extended, with paths laid out and decorative planting added. Burials continued here until 1978 and, between 1999 and 2001, Greyfriars was restored by Perth and Kinross Council.
Beautiful stonework and well-preserved examples of 17th century iconography and motifs remain in evidence. Particularly notable are stones bearing symbols representing the trades of the individuals interred, dating back to the 1700s. Thirteen stones are protected under a roofed shelter, some of the best examples of early gravestones to be found in Scotland.
Managed as an area of biodiversity, wildlife is encouraged to flourish in Greyfriars Burial Ground and it is a haven for wildflowers, butterflies and insects. This little piece of history lies waiting to be discovered in a natural and peaceful space set back from the hustle and bustle of the city – well worth a visit.
• Nearest town: Perth City Centre
• Open: Gates open in daylight hours
• Price: Free entry
Photo credit: Wendi Taylor
---
Stanley Mills
By Perth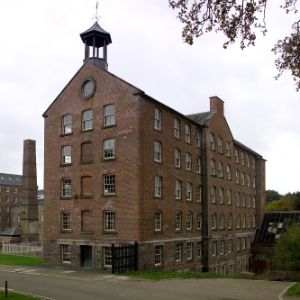 Enjoy a hi-tech visitor experience at one of the Industrial Revolution's best-preserved sites, Stanley Mills, on the banks of the River Tay.
In the 1780s, local merchants set up the mill on a hairpin bend of the river – where immense water power was available – with funding and support from the English cotton baron Richard Arkwright. The mill machinery was powered initially by waterwheels, and later by electricity from water-powered turbines. Mill buildings were added and adapted as the industry and its technology evolved, and textiles were produced here for more than 200 years before the mills finally closed in 1989.
Today, you can visit Stanley Mills for an interactive tour of the premises and hear the stories of people – mostly women and children – who worked here. Listen to the din of the factory floor, learn how engineers turned water into a valuable source of power, and see the machinery that transformed raw cotton into products that were exported from Scotland around the world.
Booking your visit online in advance is recommended – children under 5, Historic Scotland members, and carers who accompany visitors with disabilities all receive free entry. Look out, too, for Stanley Mills' annual events programme featuring special exhibitions and other attractions occurring throughout the year.
• Nearest village: Stanley
• Open: Wednesday to Sunday, 10am to 5pm (last entry 4.30pm)
• Price: Adult £7, Concession £4, Child £4, Family tickets from £14 to £24
---
Auchterarder and South Perthshire
---
Tullibardine Chapel
Auchterarder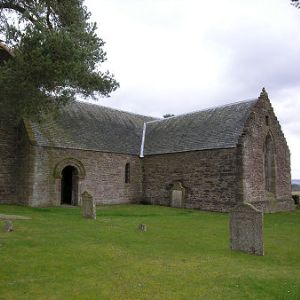 Tullibardine Chapel stands in a tranquil spot two miles north-west of Auchterarder and is one of the most untouched medieval churches in Scotland. Now known as a filming location for the TV series Outlander, it was built in 1446 as a family chapel and burial site by Sir David Murray of Dumbarton, an ancestor of the Dukes of Atholl.
Around 1500, the chapel was expanded by Sir David's grandson, Sir Andrew Murray. Originally a rectangular building, it became cruciform (cross-shaped) with the addition of large north and south transepts, the nave of the chapel was extended, and the bell tower added.
Since then, the chapel has remained unaltered, a rare example of a Scottish church that survived the Reformation largely intact. Amid its bare interior, you find an impressive pair of arches displaying stonemasons' marks, and the Murray coat of arms is also visible. Members of the Murray family were buried here until 1900, and many local people were laid to rest in the graveyard outside.
Tullibardine Chapel is now under the care of Historic Scotland and is open to visitors over the summer months.
• Nearest town: Auchterarder
• Open: April to September 9.30am-5.30pm (last entry 5pm)
• Price: Free
---
Blairgowrie and East Perthshire
---
The Cateran Ecomuseum
Alyth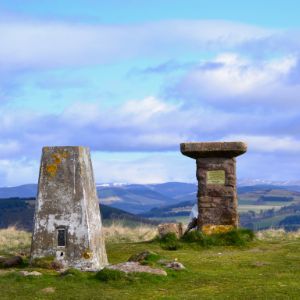 The Cateran Ecomuseum is a museum without walls. Situated on the ancient Highland Boundary Fault, which divides the Scottish Highlands from the Lowlands, the area's rich human history stretches back through millennia, with sites identified from Neolithic times. The museum uncovers the region's past … without a glass-enclosed artefact in sight. Every exhibit here is outdoors, and can be accessed by car, bike or on foot.
Here you will find Pictish standing stones; the once-bustling Victorian textile mills of Blairgowrie; and tall tales of the caterans themselves – the infamous Highland clan warriors known for cattle raiding. Walk along old drove roads and pass through ancient rights of way, visiting farming communities and traditional market towns, or go back to the Ice Age amid a stunning landscape carved by glaciers.
You can explore the Cateran Ecomuseum by following a pre-designed route, or you can create one of your own. The Cateran Ecomuseum website provides comprehensive detail on each of its suggested itineraries and is the best place to find information on where to start and finish, the distance and terrain you will cover, and the key facilities (shops, accommodation, coffee stops) available en route.
With scenic views and historic points of interest along the way, the Cateran Ecomuseum has options to suit every age and ability. Venture out to discover the incredible natural and cultural heritage of the region.
• Nearest town: Across Perthshire
• Open: Always open
• Price: Free
---
Meigle Sculptured Stone Museum
Blairgowrie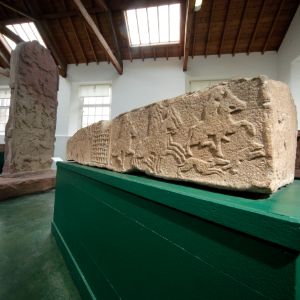 Learn about Pictish society from a striking set of 26 carved stones. Dating from the late 700s to late 900s, this sculpture is all that survives of the Picts' power centre at Meigle. Meigle Museum's collection of early medieval sculpture is one of the most important in Western Europe.
Look for the collection's oldest stone, the 8th-century cross-slab Meigle 1, with its Pictish symbols, horsemen and animals
See the great 9th-century prayer cross, cross-slab Meigle 2, which may once have stood by the churchyard entrance
Try to figure out the odd, ornate carvings of animals, birds, horsemen and naked people on Meigle 26, a grave-marker
Admire the rare architectural fragments of the Pictish church at Meigle, which hint at a sophisticated building
Take the fun fact-finding quiz while exploring the museum.
Booking in advance is recommended to guarantee entry.
• Nearest town: Blairgowrie
• Open: 1 April to 25 September:Friday to Sunday, 9.30am to 5.30pm, Last entry 5pm.
• Price: Adult (16-64yrs) £7.00, Concession (65yrs+ and unemployed) £5.50, Child (5-15yrs) £4.00.
---
Strathearn and West Perthshire
---
Innerpeffray Library
Crieff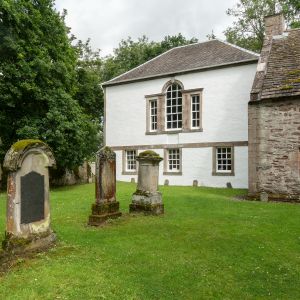 In a tranquil spot on the banks of the River Earn, you are invited to turn back the pages of history with a visit to the Library of Innerpeffray. David Drummond, 3rd Lord Maderty of Perthshire, founded the library in 1680 by taking the unprecedented step of making his own precious collection of books available to the public free of charge, and created a fund to pay for their maintenance. He envisaged reading and learning being attainable by ordinary, working people, and so Scotland's first free public lending library was born.
Over the centuries since it opened, people have wandered through the library's doors in pursuit of knowledge, education and fun and Innerpeffray holds one of Europe's oldest surviving examples of a borrowers' register, a fascinating record of those taking out a library book between 1747 and 1968. The library was used by the local community until 1968 and, today, you can still read the rare and wonderful books in its collection and take a guided tour of the site.
It's advisable to book your visit to the library in advance online, and visitors can currently enjoy a range of self-service hot or cold drinks in the pop-up café situated in the adjacent Victorian schoolroom. The library also holds events throughout the year: exhibitions, children's storytelling, readings by local authors and poets, music recitals and much more. Check the library website's 'What's On' page for full details.
• Nearest town: Crieff
• Open: Wednesday to Saturday, 10am-5pm / Sunday 2pm-5pm (Thursday afternoons 2-4pm from June to September are not available for visits)
• Price: All tickets £8
---
Cultybraggan Camp
Comrie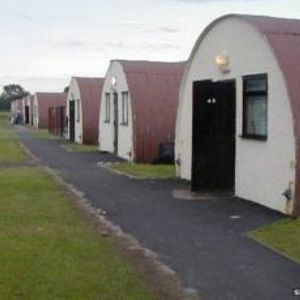 Cultybraggan Camp sits below the Aberuchill hills, a mile from the village of Comrie, and has been denoted by Historic Scotland as a Unique Heritage Asset of International Value. The last remaining WW2 prisoner of war camp in Scotland, it was built in 1941 to house up to 4,000 prisoners and was known as the 'Black Camp of the North', with a notoriously tough reputation.
The camp comprises a guards' compound, recreation ground, and prisoners' compounds divided by a network of roads, along with a secure accommodation block retaining its original cell doors. The camp's preservation provides an important historical record of the ways in which prisoners of war were detained during WW2; it even features a cartoon collection – 66 pictures drawn by an inmate in 1944/45.
Cultybraggan was disbanded as a POW camp in 1947 and was subsequently used as a military training camp. Now open to the public, visitors can learn more about its history through an informative exhibition and audio-visuals, as well as a recreation of prisoner accommodation. You can also see how the camp is being used today by local businesses and the Comrie community whilst it is protected for future generations.
• Nearest village: Comrie
• Open: Museum open Friday to Monday, April to October, 10.30am-4.30pm with last admission at 3.45pm. Camp grounds are open all year.
• Price: Donations welcome
---
Highland Perthshire
---
Scottish Crannog Centre
Kenmore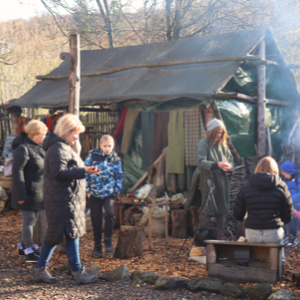 The Crannog Centre has re-opened following the reconstruction of the Crannog.
The Scottish Crannog Centre is a family-friendly museum on the banks of Loch Tay, a couple of minutes' drive from the village of Kenmore. Showcasing the fascinating history of these prehistoric lake dwellings, the museum aims to engage and inform visitors about the lives of the people who made crannogs their home 2,500 years ago.
Crannogs interest historians not only for the incredible skills and technology apparent in their construction, but because their preservation reveals valuable details about our ancestors. At the Crannog Centre, you can view the artefacts crannog-dwellers left behind in a guided tour of the museum and get involved in hands-on demonstrations of their craftwork and way of life. Experience A Day in the Iron Age with a half-day crafts taster workshop, try your hand at basketry with local willow rods, create and use a ball of handspun yarn over a day of traditional spinning and weaving, and lots more.
The Scottish Crannog Centre holds special events all year round, including evening music and stories, open-air performances at the Rise and Shine festival on 19 and 20 August.
Guided tours run every day between 10am and 4pm and the café is open serving hot and cold drinks and snacks. It is suitable for visitors of all ages, and dogs are always welcome.
• Nearest village: Kenmore
• Open: Wed-Sun 10am-4.30pm
• Price: £7 with (discounted family tickets available)
---
Blair Castle and Gardens
Blair Atholl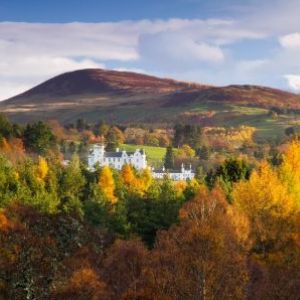 In the village of Blair Atholl, a few miles from Pitlochry, you will find Blair Castle: the ancestral seat of the Dukes of Atholl and home to Europe's last remaining private army, the Atholl Highlanders. With a diverse history, witnessing both turbulent times and periods of peace, Blair Castle has been the residence of politicians, soldiers, agriculturalists and entrepreneurs over the past 750 years.
Set amidst the stunning landscape of Highland Perthshire, the castle is open daily for visitors to explore. See the family history brought to life against a backdrop of fine 18th-century interiors and Scots Baronial architecture.
More than 30 rooms are on display here, with highlights including the Victorian Ballroom adorned by 175 pairs of antlers, the Entrance Hall displaying weapons used at the Battle of Culloden, period furnishings, family portraits, landscape paintings and much more.
Spanning the medieval, Georgian and Victorian eras through to the present day, Blair Castle encapsulates some remarkable periods in Scotland's history. The castle grounds are also renowned for their nine-acre walled Hercules Garden, the ruin of St Bride's Kirk, and Diana's Grove – two acres of tranquil woodland named after the Roman goddess of hunting.
• Nearest town: Blair Atholl
• Open: 10am-5pm (last entry 4pm)
• Price: Adult £16 / Seniors and Students £13.60 / Children £9.50 / Family £48 (2 adults and 3 children)
---
Historic Perth
Taken from an extract by Ben Johnson on Historic UK. Read More > www.historic-uk.com
Modern Perth is situated 3km downstream (on the River Tay) of the original Roman fort of Bertha. Bertha/Perth is translated as "wood" from Cumbric and Pictish Gaelic languages and from Celtic as "Aber The", meaning "mouth of the Tay". It is interesting that even at the birth of this town, it was perhaps valued for the arboreal richness which is now one of the selling points of the county of Perthshire. "Big Tree Country" accommodates the world's tallest hedge, Europe's oldest tree, the Fortingall Yew (estimated at between 3000 and 5000 years old!) and the sole survivor of Shakespeare's Birnam Wood (from Macbeth).
Bertha was the limit of the Roman Empire in Britain; the Romans never defeated the Picts at Scone (pronounced Scoon), the ancient capital of Scotland, only two miles north of Perth.