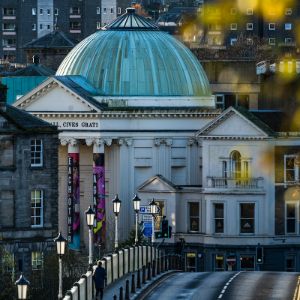 Perth is a vibrant, small city that punches well above its weight when it comes to size versus energy! Culture, adventure, shopping, history, dining, bars and more, this is a modern city built seamlessly upon the foundations of a storied past and the beauty of the great outdoors.
A place to live life well, the warm welcome of our people will be the first thing that you notice, and this will stay with you whether you take a peaceful walk through the outdoor art trail, explore the annals of history or dance the night away in one of our bustling bars.
You can find out all you need to know about our shops, bars and restaurants over on our Street Life section, but if you're after the full visitor experience then do build in time to enjoy these excellent attractions, all situated in the heart of the city itself.
You'll see that we've linked you straight to the individual attraction's website - or social media pages - and we would advise you to check opening hours before you travel.
---
AK Bell Library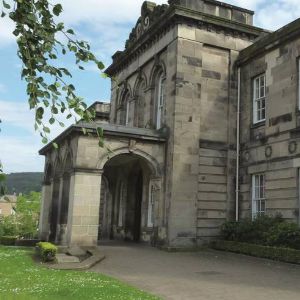 AK Bell Library is the main public library for Perth and Kinross.
This bright building is a great place to relax and learn about the history and culture of Perthshire. Children can enjoy storytelling sessions and free Wi-Fi is available.
The AK Bell Library Café serves soup, bacon rolls, sandwiches and a variety of refreshments. A good selection of gifts, cards and stationary is also available to purchase from the café.
---
Bell's Sports Centre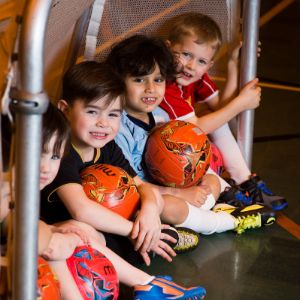 Bell's Sports Centre is located on Perth's North Inch and offers a wide range of sports, fitness and wellbeing activities.
There are 17 sports courts in the main arena which are available to book for both clubs and casual users and can cater for anything from football to hockey, badminton to gymnastics and everything in between.
Bell's also host a wide range of national and international sporting and non-sporting events and conferences.
---
Black Watch Castle and Museum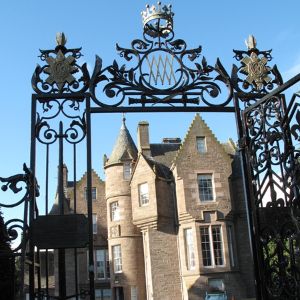 A short stroll through the North Inch park brings you to the mighty Black Watch Castle and Museum. Here, you can immerse yourself in the extraordinary history of The Black Watch, from its formation in 1739 to the amalgamation of the Regiment in 2006.
This five-star visitor attraction brings to life the work of the Black Watch regiment and the many pivotal roles it has played in our military history. As well as their daily tours they also run a series of lectures featuring prominent historian speakers and, as you can imagine, these are hugely popular and often sell out.
Whilst you're there, make sure to leave time for a visit to their award-winning tearoom which serves up scones, homebaking, freshly prepared sandwiches and more.
---
Dewars Centre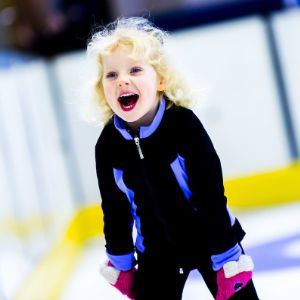 Dewars Centre offers unrivalled Sporting and Conference facilities in one first-class venue.
Situated just a few minutes from Perth City Centre, Dewars enjoys a convenient location just off of Perth's Glasgow Road.
The venue itself is renowned for its Olympic Standard Ice and was used as one of the training rinks for Eve Muirhead's Olympic medal winning team.

Dewars offers plentiful parking for sporting participants and spectators, and is fully accessible for all, with wheelchair lift access from the underground car park externally, and an internal lift from ground o upper level.
---
King James VI Golf Club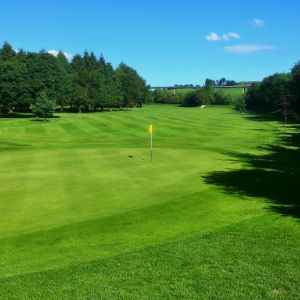 Located on Moncreiffe Island, just a short walk from Perth city centre, sits a truly unique golf club. Nestled on the banks of the River Tay, the course is believed to be one of only two inland island Golf Courses in the world. Whilst the club was founded in 1858, the idyllic setting of the island has been enjoyed by golfers since the club moved there from the North Inch in 1897, and continues to welcome members and visitors alike.
Affectionately referred to as 'King Jimmy' or simply "The Island", they are very proud of the exceptional presentation and striking setting of the 18 hole course. But that's not all - there's the clubhouse serving delicious local produce all year round, an on-site shop and bursting social calendar.
Whether you're a seasoned pro or looking to relax at the '19th hole' you can be sure of a warm reception at King James VI Golf Club.
---
North Inch Park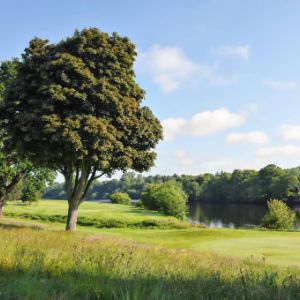 The North Inch is the larger of the two inches in Perth and overlooks the River Tay. The park extends to an area of approximately 54 hectares and lies between the River Tay, the Bells Sports Centre and residential areas.
The North Inch is a popular venue for major special events and festivals, sporting activities including football, rugby, cycling, walking and running. The areas can also be hired for those organising outdoor events. Golf has been played on the North Inch for over 500 years and it is one of the world's oldest golfing venues. A brand new Starters Facility opened in 2022 and the course is open 7 days a week.
There is a recently renovated play area near Bells Sports Centre which includes all ability play equipment.
Formally planted areas and memorial statues including the Albert Memorial, are concentrated at the south end of the North Inch near to Smeaton's Bridge with its nine dressed pink sandstone arches.
---
Perth Art Gallery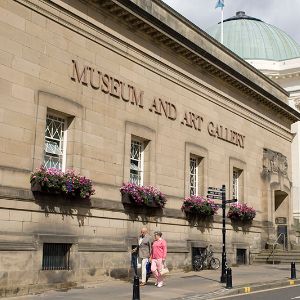 With its iconic copper domed roof, and striking external columns, Perth Art Gallery is one of the city's most photographed buildings. Step inside and you will find an impressive permanent collection; enjoy discovering local history in the Beginnings Gallery, exploring the natural history of the area in Wild and Wonderful, or view a range of artworks.
Alongside this, there are often touring exhibitions and one-off curations and features to excite regular visitors and in recent years these have been as varied as workshops with Lego bricks to the work of Patrick Geddes.
Check out the current gift shop, coffee bar, lecture theatre and Messy Museum activity space for customers and special events.
Following a public consultation, it was revealed that the new name for Perth City Hall will be Perth Museum. The current building on George Street has been renamed Perth Art Gallery.
All of Perth & Kinross Museums & Galleries have free admission.
---
Perth Leisure Pool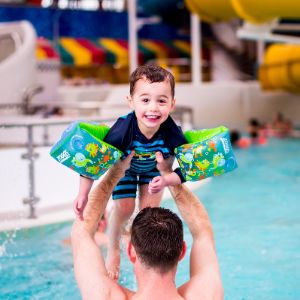 Perth Leisure Pool has remained one of Scotland's most popular visitor attractions since it opened its doors in 1988. This fantastic venue boasts training water, leisure water, flumes, a gym, health suite and so much more!
Boasting an ideal location, Perth Leisure Pool is situated just a five minute walk from Perth City Centre, the train station and bus depot. There is also plenty of parking on site.
Kids will love the Outdoor Lagoon and parents will love that kids under 5's go FREE!
---
Perth Museum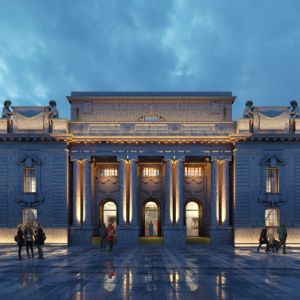 The new Perth Museum will open its doors in Spring 2024 after a £26.5 million redevelopment project. This world-class cultural and heritage attraction will highlight the fascinating objects and stories that put Perth and Kinross at the centre of Scotland's story.
At its heart will sit the Stone of Destiny, also known as the Stone of Scone, one of Scotland and the UK's most significant historical objects. Returning to Perthshire for the first time in over 700 years, the Stone will be the centrepiece of the new Museum and will be free for all to view.
Alongside the Stone, the new Museum will display Perth & Kinross's Recognised Collections of National Significance as well as iconic loans and exhibitions from the UK and abroad.
The Museum will be housed in a heritage Edwardian building that once served as a gathering place hosting everything from markets and concerts, to political conferences and wrestling matches. This historic venue has been transformed into a major visitor attraction by award- winning architects Mecanoo.. The Museum will also feature a café, shop, and learning and events spaces.
---
Perth Playhouse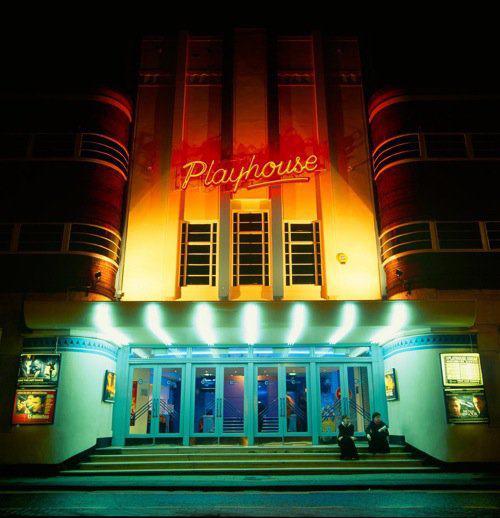 An independent cinema situated in the city centre, Perth Playhouse has been at the heart of the community since its opening in 1933.
There are seven screens, including the brand-new IMAX screen in theatre room one, and the City Cafe, serving tea and coffee, milkshakes and light snacks.
The cinema showcases some of the world's biggest blockbusters and is a real hit with locals and tourists alike.
---
Perth Theatre and Concert Hall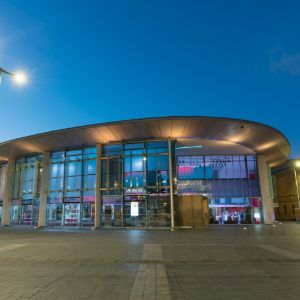 Perth Theatre and Concert Hall are two wonderful, contrasting venues - the historic Edwardian theatre with its classic proscenium arch and the state of the art concert hall with some of the finest acoustics in Europe.
Their multi award-winning team has earned a reputation for adventurous programming, unique commissions, critically acclaimed performances by world-class artists and inspirational community activities.
They are at the heart of cultural life in Perthshire and their venues are a destination and a resource base for everyone with exciting events and productions running all year long.
---
The River Tay Public Art Trail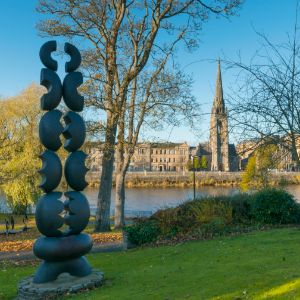 The stunning Norrie Miller walk, along the banks of the River Tay, is made even more impressive by the public art trail that somehow merges culture and nature seamlessly into one wonderful experience. Camera phone at the ready folks – whatever your generation, this is selfie-worthy stuff!
Featuring a variety of sculptures from artists including Tim Shutter, David Wilson, John Creed, Paul Eugene Riley, Kenny Munro, Doug Cocker and Phil Johnson, the art trail is themed around some of the most notable achievements of the city and its people.
Paying homage to some of Perthshire's great pioneers – including Patrick Geddes and John Everett Millais – many give reference to landmarks such as the bridges of the Tay and Perth's many church spires.
---
RSGS at the Fair Maid's House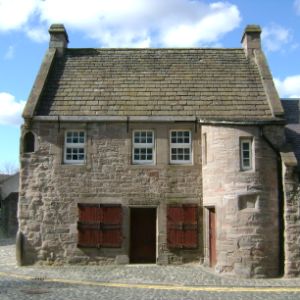 The Royal Scottish Geographical Society is a dynamic educational charity with far-reaching influence and a mission to inspire and inform. By thinking geographically, championing good practice, working with leaders and experts, and engaging with public audiences, they are precisely placed to inspire action to help address national and global challenges.
Following a renovation of the historical Fair Maid's House to create a centre of excellence for geography, their international headquarters are now based in Perth city centre. Incorporated here is the Conserving Heritage Fund, which supports the costs of conserving and making accessible items in the RSGS collections, and a visitor centre that showcases the work they do and their historical collections, as well as touring exhibitions and, occasionally, intimate office talks in their Shackleton Room.
---
South Inch Park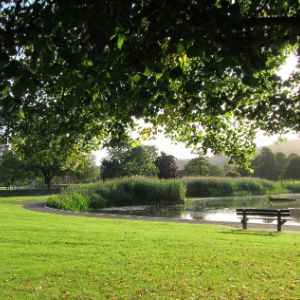 The South Inch provides Perth with some wonderful recreation spaces close to the city centre.
The parkland covers an area of approximately 31 hectares and includes the Lesser South Inch which has an extensive area of hard standing, skate park, car parking and toilets. The hard standing provides an ideal area for visiting fun fairs, circuses, shows and other large special events such as fireworks and bonfire nights.
The Edinburgh Road passes through the South Inch separating the Lesser Inch from extensive open grass areas, sports pitches, wonderful new play park, pond and areas of formal planting. There is a café in the pavilion which is open between April and October and at selected times through the winter.
Paths criss-cross the Inch providing extensive all ability access and an award winning avenue of hornbeams was planted in 2022 to celebrate the Platinum Jubilee.
Pay & Display car parking is available on Edinburgh Road.
There are public toilets at the South Inch Car Park, Marshall Place which are open from 1st April to 30 September, Monday to Sunday, 9am-6pm
---
The UHI Perth Climbing Centre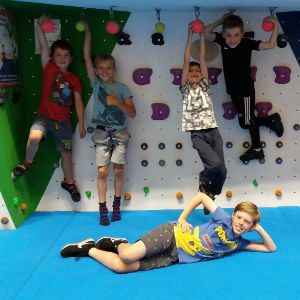 The UHI Perth Climbing Centre is suitable for new and experienced climbers, as well as performance climbing athletes, ensuring a sustainable progression route for all levels of ability. Climbers will be faced with a feast of unusual and striking features inspired by iconic Scottish rock climbing venues such as Carn Dearg, Mangersta, Strone Ulladale and Etive Slabs.
A visual explosion of vertical walls, slabs, overhangs, soaring curved and stepped aretes, a flared chimney, bomb bay corners and flying grooves await; all subtly and aesthetically merged to create an indoor climbers paradise.
31 roped climbing lines and a bouldering area offering over 150 climbs throughout.
---
Other attractions within 5 miles: