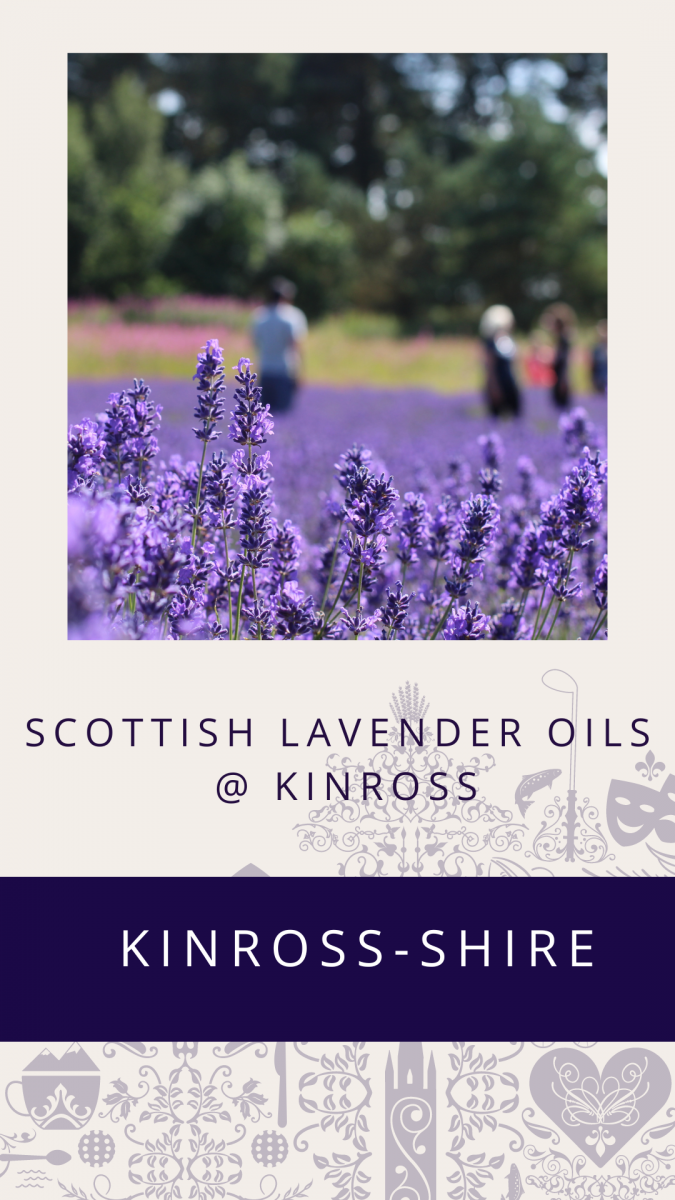 Stunningly beautiful and easily accessible, the Kinross-shire is a perfect base for holidaymakers in the heart of Scotland. Set in a convenient central location, the Kinross and Loch Leven area offers visitors excellent value for money and combines all the ingredients essential for a fun-filled yet relaxing Scottish break, no matter what your age or interests.
You'll quickly discover that the world-famous castle, the National Nature Reserve, two golf courses, cycling, fishing and hill walking are just a few of the myriad things to see and do in Kinross-shire.
You'll see that we've linked you straight to the individual attraction websites - or social media pages - and we would advise you to check opening hours before you travel.
---
Gin Laboratory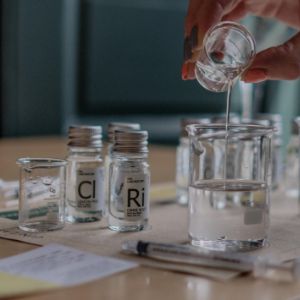 Gin Laboratory in Kinross is a place for gin fans to have fun, learn and even create their own gin!
Gin aficionados are welcomed right into the centre of the laboratory, which is chock-full of metal, glass and copper distilling gizmos.
Distilleries mostly make gin by adding a mix of alcohol and botanicals to their still, before distilling and bottling the resulting gin. During a Gin Laboratory experience you are able to sample each botanical separately, so, they have over 40 botanicals distilled one-at-a-time so you can blend together your selection to enjoy with tonic.
Immersive gin experiences are hosted by chief Gin Maker Kenneth Campbell.
Gin Laboratory can accommodate groups of up to six people and sessions are available each day from Thursday to Saturday. They can also be booked for external events and soirees.
---
Kinross Activity Centre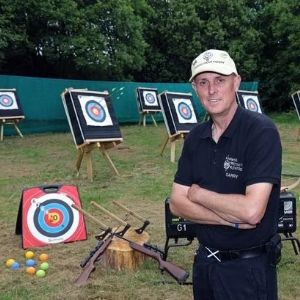 Set in the beautiful countryside of Heatheryford Country Estate, just outside Kinross, Kinross Activity Centre offers a range of outdoor activities for groups looking for an exciting day out.
Qualified instructors will show you the ropes in archery, axe throwing, fly and bait fishing, laser clay pigeon shooting and air rifle shooting.
Packages can be tailored to suit birthdays, stag and hen parties, and corporate team building events.
Kinross Activity Centre also run kids outdoor activity camps throughout the year with PVG approved instructors.
---
Kinross Trout Fishery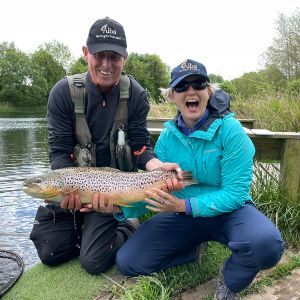 Kinross Trout Fishery at Heatheryford Country Estate offer high quality Fly Fishing, Catch and Release Spinning, Bait and Float-tube Fishing set over 4 waters in one of Scotland's premier fishing locations.
Now an official TroutMasters Water, and Member of the British Float Tube Association, the fishery is stocked with high quality fish from Invicta Trout, Dumfries
Permits can be purchased from their Permit lodge and booking is advised (please telephone – Facebook messages responses are not guaranteed).
Bait/Fly rods and float tubes are also available for hire, and qualified casting instructors are on hand to show you the ropes, or help improve your skills.
---
Live Active Loch Leven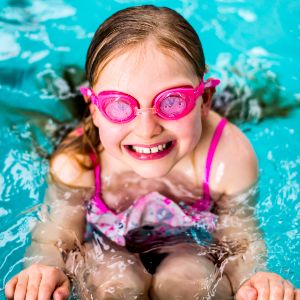 Live Active Loch Leven is based at Lathro, Milnathort, and serves the communities of Kinross-shire and outlying areas.
With a swimming pool hosting a multitude of different classes for all levels, a fully equipped gym, a whole timetable of fitness classes, squash courts and of course loads of free parking, we're sure you'll find activities to suit the whole family.
As a local leisure trust, Live Active Leisure reinvests every penny of profit back into its services, serving the wellbeing of the entire Perth and Kinross community.
To find full details of all the activities available at the many Live Active Leisure locations in and around Perth check out the Live Active webpages for further information and timetables.
If you'd like your children to have active fun with other kids, Live Active Leisure has something to suit all ages and abilities.
---
Loch Leven National Nature Reserve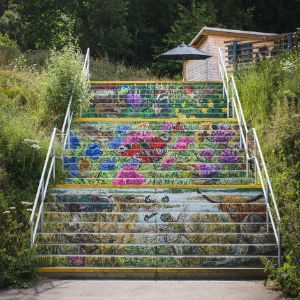 A huge expanse of open water, Loch Leven provides an ideal home for countless birds. Watch the quiet persistence of tufted duck and teal dabbling for food, or marvel at the awe-inspiring sight of huge flocks of wintering wildfowl.
In summer, ospreys patrol the loch in search of a fish supper, whilst on the marshy edges your nose might be sensitive enough to lead you to the sweetly scented Holy Grass, an ancient form of incense.
Whilst NatureScot manage most of the reserve, located on the south side of Loch Leven, the RSPB run a visitor centre on their own section of the reserve which has a shop, café, educational facilities, toilets (including accessible facilities and a Changing Places toilet), and marked trails leading to three bird hides that look out over the wetlands.
For More Information on Loch Leven National Nature Reserve >
---
Loch Leven Castle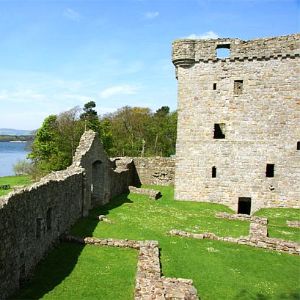 Lochleven Castle is a late 14th or early 15th century tower where Mary Queen of Scots was imprisoned in 1567, spending a year at the castle as a prisoner and forced to abdicate before dramatically escaping.
Take a boat ride over to the castle and follow in the footsteps of Mary Queen of Scots and Robert the Bruce. See the tower, still largely complete, the 16th century Glassin Tower, a charming residential tower and enjoy the quiet island setting.
Visitors can enjoy the fragrance from the large beds of pink purslane in the south and east wooded walks from April to July.
Very occasionally the property has to close at short notice due to adverse weather conditions or other reasons out with our control. Please check the Historic Scotland closures page for any unexpected site closures.
---
Loch Leven Heritage Trail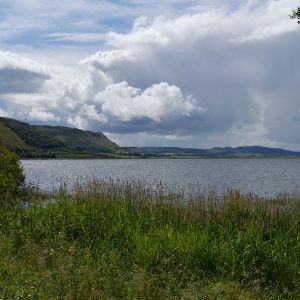 This level circuit follows a path for 13 miles (approx 21km) right around the Loch Leven National Nature Reserve.
The route takes you to many beautiful spots on the lochside and through varied woods and marshland, and is particularly renowned for its birdlife. There are several opportunities for coffee breaks along the way.
Loch Leven is a highly-designated and internationally-important nature reserve for wintering pink- footed geese, whooper swans and ducks..
You can access the trail from seven different car parks around the loch: Kinross Pier, Kirkgate Park, Burleigh Sands, Loch Leven's Larder, Findatie and the RSPB Loch Leven car park.
---
Loch Leven Brewery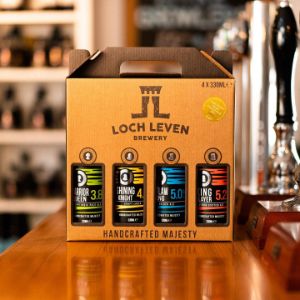 Since opening their doors in 2018 Loch Leven Brewery had one mission, to produce a range of high quality, tasty, award-winning craft beers – a mission they have definitely accomplished!
Situated beside Loch Leven, in the town of Kinross, in the heart of Scotland, they are only twenty minutes from the city of Perth and less than one hour from Edinburgh, Stirling and Glasgow.
You can sample authentic craft beer straight from this small independent brewery in their Tap Room, which also offers a selection of Perthshire produced cider, Loch Leven Gin and a range of alcoholic and non-alcoholic drinks, teas and coffees.
The Tap Room is dog-friendly and therefore a boon to those who have worked up a thirst whilst out walking their dogs and feel they deserve a reward!
The Tap Room Shop offers the brewery's beers, gift packs, branded merchandise and a range of locally produced spirits.
---
Loch Leven's Larder
Located just 3 miles from Kinross, Loch Leven's Larder is a unique family-run farm, restaurant, deli and retail shop experience.
The farm shop Food Hall and deli is a treasure trove of locally sourced produce, including fresh fruits, vegetables, meats, dairy produce and baking. You can find an array of artisanal food products, homemade treats and unique Scottish specialities.
An unexpected shopper's haven in a scenic rural setting, you can expect a wide and beautiful range of homeware, jewellery, stationery, and gifts.
The Larder has both a take-away café where you'll find a selection of in-house bakes, soups, sandwiches and coffees and a sit in restaurant offering delicious homemade recipes for breakfast and lunch, using locally sourced ingredients, as well as their own Channel Farm grown veg and herbs.
You can sit back and relax on the outdoor canopy, with impressive views overlooking Loch Leven. Alternatively, have a closer look at what's growing on Channel Farm and take a stroll around the nature trails. Whether you're looking to shop, spend time outdoors with friends and family or try some seasonal local dishes, Loch Leven's Larder is the perfect spot to visit.
---
Scottish Lavender Oils
Scotland's lavender farm is truly a must-visit summer destination.
Located amidst the lush Kinross-shire countryside of Central Scotland, this lavender farm embraces its surrounding beauty, providing an opportunity for lavender enthusiasts to get up close and personal with their favorite scent and flower.
With its stunning scenic views, it is no surprise that the farm has become one of the areas most Instagrammed and visited summer venues.
Visitors can explore the rows of lavender plants while soaking in the captivating views.
Whether you're looking for some peace and quiet alone among nature or for a photoshoot amongst picturesque backgrounds, the lavender farm is sure to be the perfect place for a spectacular summer experience!
The lavender fields are only open to visitors from 1 July to mid-August.
---
Scottish Gliding Centre
The Scottish Gliding Club in Kinross is one of the oldest in the UK, having been created by the amalgamation of several local gliding clubs in 1938.
The club has been on the shores of Loch Leven since the 1950's and is open to visiting pilots as well as members.
The site is nationally recognised as one of the premier soaring centres in the UK, with some club members holding a significant number of UK records for speed and distance.
Glider pilots from across the globe are welcome, and the centre have a full Learn To Glide programme for those who want to experience the exhilaration of flight. Check out their Air Experience options for a fabulous 20 - 40 minutes of effortless floating across the surrounding hills and Loch Leven! These are available from mid-April to mid-September in the evenings. Or take things more seriously with a one of their gliding courses?
Absolute beginners, novices and experienced glider pilots can all find a home at the Scottish Gliding Centre.
---
For more information on businesses, events and activities in the Kinross Area, please check out their local pages: