Spending an afternoon wandering round the Café Quarter, it's easy to see why Perth earned its title of 'Food Town of the Year' at the 2018 Scottish Food Awards. The variety and quality of eateries in this area, all wrapped around the beautiful architecture of St. John's Kirk, plays a big role in what makes the Perth foodie scene so special.
---
From freshly baked scones to moules mariniere
From freshly baked scones to moules mariniere, the perfect flat white to award-winning wines, how lucky are we to live here! Perth's Cafe Quarter offers up a wide array of dishes, drinks and snacks to satisfy every possible foodie whim, from dawn till dusk.
Quite apart from the outstanding array of menus, you can also choose to enjoy a table in the Cafe Quarter's famed outdoor seating area, where you can partake in a side of people-watching along with your breakfast, lunch or evening meal.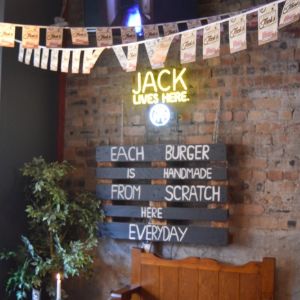 ---
First up is Monterey Jack's, tex-mex at its best and a very cool place to be for all ages. Serving up hearty American, tex-mex fusion, pizzas, and eye-popping sizzling burgers fresh from the grill, Jack's has the novelty of being a place you can drink the night before (over 30 cocktails on the menu!), and enjoy a hearty hangover cure meal the following day!
Next door, a staple of Perth's foodie scene for 27 years, Willows is a family run restaurant with a strong heart. There's a casual, relaxed atmosphere, and the reassuring aroma of warm, comforting foods greets you as soon as you step in the door.  You'll always recognise a friendly face here – some of the staff have been here for around ten years - and Michael, who has now taken over the reins of the family business, first ran around the tables as a toddler!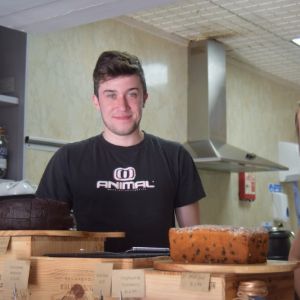 These established favourites sit easily alongside the new kid on the block, Hinterland who brings a taste of the carefree vibe of the Australian and New Zealand coffee scene to Perth, Scotland. Their menu is made with an emphasis on making the simple classics, very well.
They are mindful to be inclusive too, with vegans and those with gluten allergies well catered for. Chatting to their knowledgeable barista, I learned that they blend arabica with robusta beans in their blend – in her words, a little bit of the salt with the sweet. So, if sampling an authentic Australasian flat white is high on your bucket list, then you won't have to go all the way to Perth, Australia to tick it off!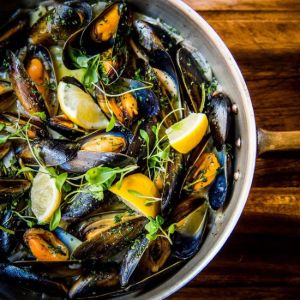 ---
Next on your world tour is Café Tabou. A French gem in the heart of Perth, this hugely popular restaurant is a romantic date spot for locals in the know.
Indeed, Café Tabou has a bit of a cult following with many declaring it offers some of the best food they've sampled in Scotland. Every six weeks a new menu is prepared, keeping a spirit of creativity at the forefront and allowing diners to expand their palate during every visit.
Along with the international, there's plenty of Scottish charm residing in the streets of the Café Quarter. The Kirkside - known locally as The Kirkie - dates back to the 1800s, and brings a straightforward, old pub appeal to the area. Everyone knows one another, the staff are lovely, and always down for a good old chat. 
If large portions and gastronomic delicacies make your heart beat faster, Cridos will cater brilliantly to your foodie desires. A steakhouse serving both European and Mediterranean delights, Cridos is the second restaurant from the team behind Broth3rs on George Street.
Highly recommended is their Sunday roast, followed by a slice of their signature 'Cridos cheesecake'. Along with their warm, inviting interior is a charming outside seating area, where you can watch the world go by as you enjoy your meal.
---
The Half-a-Tanner is just a short walk up the street - let me sell this pub to you in two words: Karaoke. Nights. From Wednesday to Sunday singing to your heart's content is strongly encouraged! A cosy bar with a welcoming atmosphere, this is the kind of place you'd pop by for a drink and end up staying and chatting all night. From the young to the old, this pub attracts all different kinds of people, all with great stories to tell.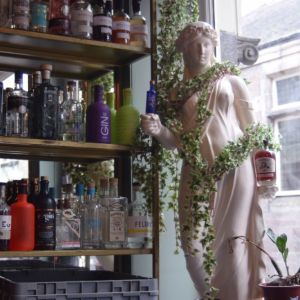 Next up is The Venue - you'll never find another place like this, and there's so much on offer here that it could fill an article alone! An effortlessly cool, bohemian venue, every room you step in is a self-contained place to explore.

Downstairs boasts three specialty areas: a rum, wine and whisky bar - with over 250 whiskies on offer; Perth's only specialty gin bar - with over 350 different gins; and the newest addition, a Prosecco bar set within a super-kitsch garden theme. Upstairs, is their late opening bar which also has a dance floor where you can easily dance into the wee hours.
Along with drinks you can enjoy quality food sourced locally and complimentary to the vast array of drinks on offer. The entire venue has a distinctly bohemian, artsy vibe with deliberately mismatched furniture and artworks by local Perth artists adorning the walls. There's plenty on too throughout the week – from chilled out painting classes enjoyed with a glass of wine in hand, to pub quizzes and live music.
---
Next we come to The Rose House and the Olive Tree Takeaway. Two branches of the same business, the Olive Tree is a welcome addition to the Café Quarter, with gorgeous homemade soups, sumptuous sandwiches and great treats including some mighty treacle scones and Biscoff muffins, a fabulous taste of the Rose House while it has been under renovation.
So to The Rose House, half florist, half coffee shop and undoubtedly wholly beautiful. There have been many studies showing that being around plants provides you with a general sense of wellbeing, and it's hard to dispute this - sipping fresh coffee amongst the carefully arranged greenery in-store provides a calming refuge amidst the city streets.
Owner Audrey's enthusiasm and knowledge of plants is impressive too – this is the place to pop into if you're looking to take some greenery home for your own surroundings. The interior is elegant but fresh and airy, and the café is pet friendly. (Opening in December 2020 after renovation.)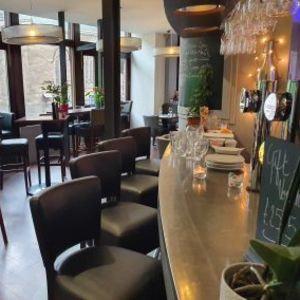 ---
Nestled in a corner of South St. John's Street, Gaia Wine Bar and Restaurant offers a vibrant menu of Selected French, Italian and Tapas dishes.  All dishes are prepared in their own kitchens using products from top local suppliers ensuring that only the finest and freshest produce makes the menu.
A drinks list includes a comprehensive range of French and Italian wines, alongside a welcome seasonal cocktail list and cold draught beers.
A semi-private dining room occupies most of the upper floor and is available for exclusive hire for family and work events, with the same attention to detail but more personal.
And at the close of the quarter is Café Biba. A cute little spot, ideal for whether you fancy a fry up breakfast or a lovely light lunch. On rainy days their freshly cooked, homemade soup is a comforting must-have, and they are particularly well known for their fluffy, moreish pancake stacks – a sweet indulgence whatever time of day.
And so you see, it's not only the wide array of cafes, bars and restaurants that makes this area so special – it is the unique character of every one.
After all, where else but Perth would an Australasian coffee shop exist next to a French eatery; a florist coffee shop just down the road from a quintessentially Scottish karaoke pub?