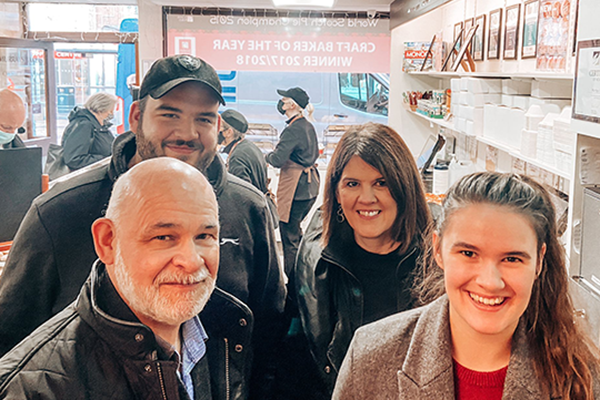 Murrays Bakers of Perth is famous for its Award Winning Scotch Pies.
Murrays are a local family business established 1901, offering a range of fresh bakery products and the famous Murrays pie.
All freshly made daily in their on site bakery.
Murrays pride themselves on quality products at excellent prices.
Visit their website and take a look at the latest offerings, awards and history.
Murrays Bakers was established in 1901 by John Murray who came from Glasgow to Perth with a shilling in his pocket and started the business.
In 1911 Murrays Bakers moved to 101 South Street, close to where the old shop and tea room had been, then moved to 89 South Street where Murrays infamous tea room was through the back (people queued to the corner of the street to get in)
Murrays Bakers remained there for 70 years until 1985 before moving to 114 South Street where they are now.
2021 was an important year for Murrays Bakers, after 120 years this family owned business was transferred from one family to another.
Again two generations working together. This new journey is with good taste and great vision!
---
Murrays accepts The Perth Gift Card.