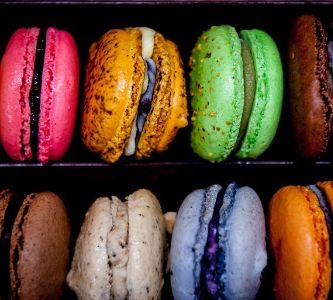 Chardon Macarons was established in 2013 by Herve Tabourel, well known Perth restaurateur who wanted to bring a quality taste of France to the country he calls home.
The much-loved local brand startred life in their busy Princes Street restaurant, when Herve decided to stop searching for an authentic French macaron, and start making his own!
Since then, the team have gone from making a few to sell as part of Cardo's dessert menu, to making thousands a week to keep up with the growing public demand.
A little known fact is that the name Chardon translates to Thistle and was chosen to bring togther Herve 's love for Scotland with his childhood in France.
"I spent lots of time testing my recipe and trying out methods to get the perfect combination of a smooth crispy shell softening down to a melt in your mouth ganache at the centre. It's a tough job but someone has to do it!"
---