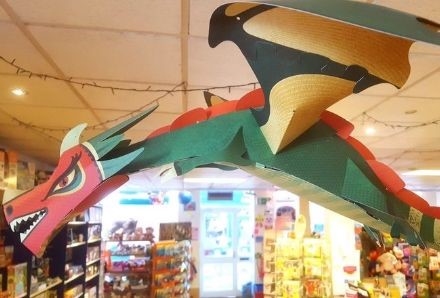 Fun Junction has been the saving grace of many a frazzled parent, a staple of last minute gift seekers or people with a penchant for a wee puzzle for many a year.
Located at 259 Old High Street with an amazing array of goodies are still on offer!
Karen says "We believe that you are never too old to play and be creative. We also believe that children have the right to play, and to learn through play by discovering for themselves how things work, to unleash their imaginations and most importantly, to have fun!
Whether it is a family day participating in some origami or a craft filled day with the little ones, Fun Juction has an extensive variety of things to offer.
Girls, boys and big folk alike will find something to entertain, marvel at or stretch the grey matter in this Perth institution.
---
Fun Junction accepts The Perth Gift Card.