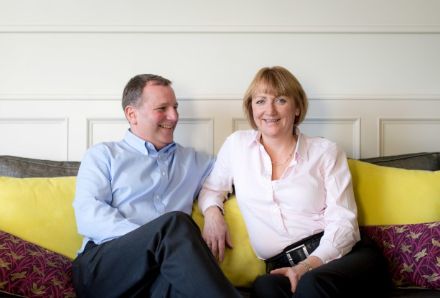 With over 16 years under the watchful eye of Scott and Penny Edwards this year, Parklands Boutique Hotel with Dining is the only 4 star hotel based in Perth city centre.
Overlooking their award-winning gardens and the stunning South Inch Park, Parklands boasts fifteen individually decorated bedrooms, two award-winning restaurants, two meeting rooms, and a lounge bar. They offer a seamless blend of services for their local guests – in normal times that means weddings, corporate and non-residential dining – and high-end Scottish hotel accommodation for Perth's many visitors.
Business owners, Scott and Penny opened Parkland's Pub, an altogether new addition to their usual 2-rossette offering that makes the most of those unrivalled views with table service bringing gourmet bar snacks, beers, gins, wine and champagne by the glass or bottle. Add in heaters, parasols and a huge warm welcome and you'll see why this became such a a popular choice with the locals of Perth as an upmarket alternative to the city's beer gardens.
"Parklands Pub was a big hit last summer and to be honest, Penny and I really enjoyed oursleves serving all of our lovely Perth locals!"
"We've had some amazing guests come to stay at Parklands. One repeat team of engineers stayed as they were working on essential equipment locally."
If you looking for a beautiful place to base yourself whilst staying in Perth get in touch via [email protected] or on 01738 622451
---