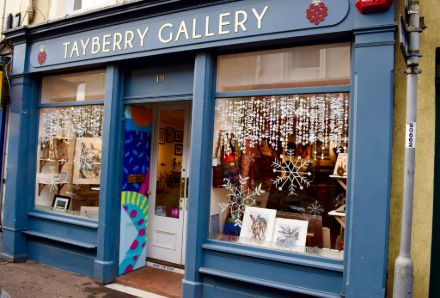 Owned by jeweller Sarah Spalding, Tayberry Gallery is a beautiful shop offering high quality handmade items supporting independent makers, artists and designers. If you're looking for something a bit different then Tayberry is for you.
"Everything in the gallery is designed and made in Britain and they show various ever-changing collections including jewellery, ceramics, wood, textiles, illustrations, paintings, glass, sculpture, prints, cards and more.."
Warm and friendly Sarah is always ready to help and offer advice on any purchases.
For people who are looking to support local, Tayberry has a huge choice.
Many of the artists and designers are Scottish, and locally based - including them! - and most, if not all, have trained at Universities and Colleges to gain their qualifications. These passionate professionals in their chosen crafts ensure the Tayberry Gallery offering is design-led and of high quality.
---
Tayberry accepts The Perth Gift Card.