Meet John & Lorna Bruce
The Bean Shop was established in 2003 by husband and wife duo, John and Lorna Bruce, with the vision of delivering the finest coffee roasted in Scotland to the good people of Perth and the UK. We started roasting coffee in the basement of our George Street shop on our trusty 5Kg Probat roaster, but now use a 15kg Loring and a 25kg Probat at our new roastery on Watergate.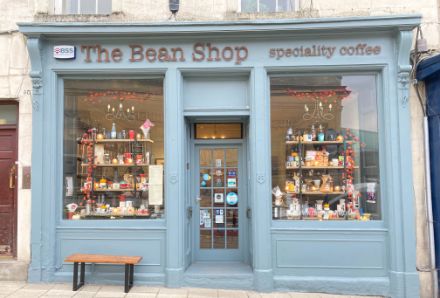 Their website has been running since 2004 and has continued to offer bespoke blends and unique coffee origins to ensure that they always have a selection of the finest speciality coffee beans available. You can order in person at The Bean Shop or order online to collect at the shop or have posted out either by Royal Mail or DPD courier. Order online here .
Working closely with skilled import partners, they manage consistent quality through tasting and constant evaluation of their coffees, selecting only the finest quality beans that will ensure the best flavour in your cup.
"Roasting by hand enhances the distinctive flavours in our coffee and gives each batch the attention to detail that it deserves. We roast in small batches, daily so that the coffee's individual characteristics can shine through. By tasting and sharing our roasting techniques we can offer a consistency and depth of flavour unique to The Bean Shop.
"Freshness is the key for great coffee so we roast to order and don't leave coffee sitting around to lose its intrinsic flavour. We only roast what we need and bag the coffee into one way valve bags to preserve the delicate flavours in each batch.
Lorna wants everyone to know the team are very much there for you! "Please do get in touch if there is anything The Bean Shop can help you". You can phone, email, send us messages on social media and order from our website. Whichever way suits you best, we'll be happy to hear from you."
---