Meet Linda Chan
One of Perth's longest standing restaurants spanning back three generations of Chans to 1975, The Jade Garden is now under the care of Linda who has been pacing the floor of the famed Scott Street restaurant since the day she could walk.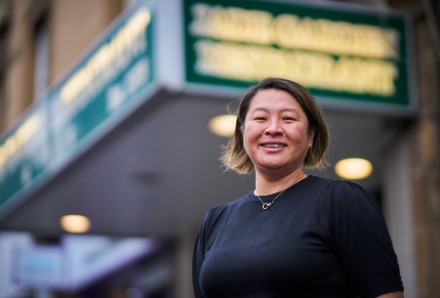 Recently, her own son has joined the ranks of part time staff, learning the ropes and welcoming in the customers who first sat down to eat with his Grandfather and Grandmother, two much loved faces in Perth's restaurant scene and vibrant Chinese community.
"We are one of the oldest establishments in Perth and have a long list of very loyal customers, many who we now call friends and family.
Serving up authentic, tasty Chinese food with popular favourites such as Crispy Duck, Prawn Satay and Chicken Fried Rice all sitting alongside their speciality dishes. Ask anyone who has grown up local to Perth and they will tell you of the sheer joy of sitting down to a Jade Garden Banquet – turntable included!
Opening Hours:
Tuesday -Thursday 12am -2pm, 5pm -9pm
Friday - Saturday 12pm -2pm, 5pm -10pm
Sunday 5pm -10pm
---