Attention, Attention. New And Improved Perth Gift Card Benefits
Spend Online | 12 Months Extra Time | Over 90+ Participating Businesses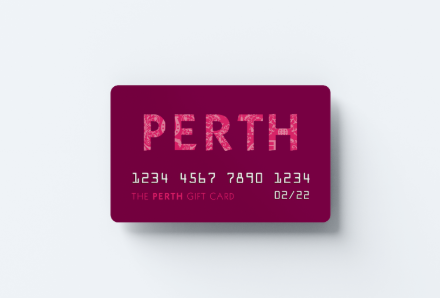 Do you have a Perth Gift Card that you've been struggling to spend due to lockdown? Yeah, us too!
We know just how frustrating it is to be sitting with one of these fabulous little cards, loaded with credit to spend in your favourite Perth Indies, and yet you're unable to use it.
That's why the team at Perth City Centre has invested in a swanky new Perth Gift Card upgrade. This exciting development means that EVERYONE who currently has a live card can swap it for a new and improved, 2021 version.
Wondering what's so fabulous about it? Well, here's what the new card will do for you!
Let you spend online with a whole host of local indie retailers and restaurants. That means you can buy anything from a new pair of trainers to an-home curry delivery!
Gives you a fresh 12 month spending window when you swap. We know you've been unable to spend and we want you to enjoy this great gift to the max.
Offers up over 90 independent Perth retailers, restaurants, therapists, salons and attractions as outlets for your shopping - with more joining all the time. Find them all here >
How do I swap?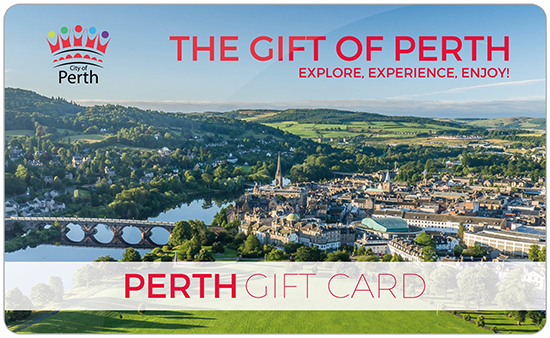 We want you to dig around in handbags, behind the clock on the mantlepiece, and at the back of your kitchen drawers to look out any Perth Gift Cards that look like this one.
If you find one, check your balance, and if you have a live card - that means it's showing money available to spend - then we'll be delighted to swap it for you from April 1st 2021.
Please note: If your card expired in the 3 month lockdown period from 1st Janaury to 31st March 2021, we'll be happy to honour it.
Simply complete the form below and Town and City Gift Cards, the clever people behind the tech, will post you out a brand new card.