Meet Stuart Bruce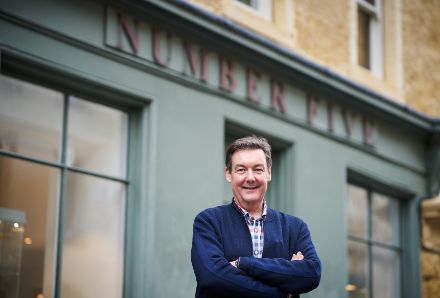 Number Five Goldsmiths opened on Perth's High Street in 2016, bringing their beautifully unique style from Cupar to our city centre. Offering one of the finest and most extensive selections of contemporary jewellery in Scotland, Stuart prides himself on choosing each jewellery designer and maker with care and consideration.
And of course, Number Five boasts its own resident Goldsmith and Designer, Claire Donald who specialises in bespoke commission pieces.
Stuart comments, "Whilst most of our designers are based in Scotland and the UK we also source specialist jewellers across Europe. We have personal relationships with all the makers meaning we can approach them to tailor any piece to individual requirements – something our customers enjoy very much."
Walking around Number Five takes you from clear and cool stainless steel and titanium pieces to the rich warmth of 18ct yellow gold sparkling and the unmistakeable glint of diamonds. And with their broad and diverse range of makers constantly developing new designs, virtually all jewellery mediums are on display.
From brightly coloured acrylics, anodised titanium and aluminium to stunning silver pieces and a range of styles from clean cut, delicate and simple elegance, to chunky and bold designs, you will find plenty to catch your eye.
"We offer a friendly, informal and relaxed atmosphere where customers are welcome to browse the fifty or so makers that are being exhibited in a gallery style. Each individual maker has their pieces displayed together as a collection in the way they would have intended which makes it easy to find your new favourite!"
---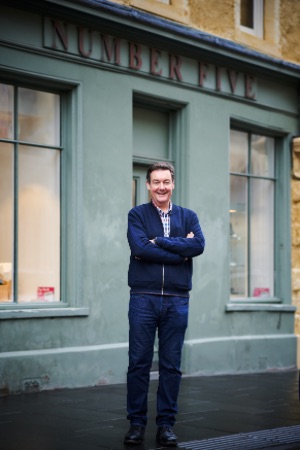 Shop with Number Five Goldsmiths Ltd >
Number Five Goldsmiths Ltd accepts and sells the Perth Gift Card