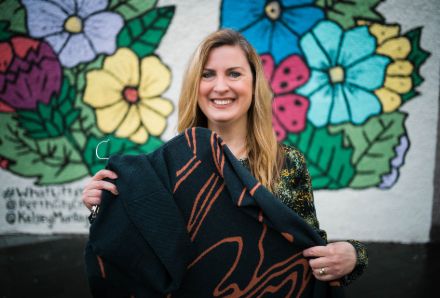 The fabulous Precious Sparkle, opposite Perth's Concert Hall, sells an eclectic mix of gifts, jewellery, fashion and interiors items as well as their signature gemstones. Here you will find inspiring and out-of-the-ordinary items all thoughtfully hand picked by Dawn Cotton Fuge, the shop's owner.
Moving from their original shop on Charlotte Street to their current reincarnation on Bridge Lane, Precious Sparkle has grown in both size and choice since they opened their doors 11 years ago. You can shop with Precious Sparkle online and indulge in all of Dawn's gorgeous things from the comfort of your own sofa! Shipping now available for both nationally and internationally.
Here's a note to add from Dawn!
"In addition to shipping we are offering Click & Collect and can also deliver within Perth- even on the same day if you order before noon and live within Perth."
As you can see, whether in the shop or online, Precious Sparkle strives to provide their customers with a first class service as well as high quality items and Dawn takes great care to source sustainable and fairtrade goods. This is as well as ensuring the materials they use in store are eco friendly whenever possible; you can read more about this on our Shopping With A Conscience Blog
Whether it's a gift, something for yourself, or your house, Precious Sparkle has always been a first port of call for many; now Dawn wants to take their trademark service and quality into a fashionable offer.
"I've really enjoyed finding alternatives to fast, disposable fashion and the proof is in how well it has been received by our customers. As a shop, we don't over buy and I am horrified by the amount of unsold clothing that ends up in landfill. Becasue of this, we have a small collection each season of handpicked items,"
---
Find Precious Sparkle in our Shop Local Online blog >